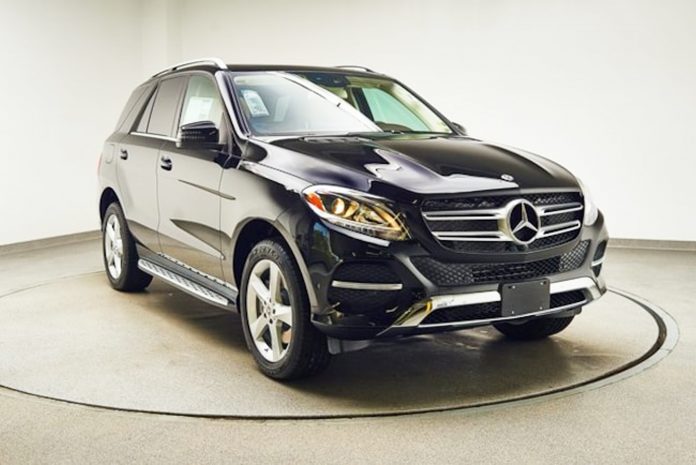 The world premieres of the Mercedes-AMG GTR PRO with combined fuel consumption: 12.4 l/100 km; combined CO2 emissions: 284 g/km, and the updated Mercedes-AMG GT model series at the Auto Show in Los Angeles, taking placing from 28 November to 9 December can once again be witnessed live by on-demand video throughout the world this year.
The limited-edition special AMG GT R PRO model was modified in numerous details to deliver even more racetrack performance, said the automaker in a statement this week. "This incorporated the findings from our successful Customer Racing activities with AMG GT3 and AMG GT4 racing cars. The update of the AMG GT series includes modifications to the exterior and interior that emphasise the close relationship to the 4-door AMG GT Coupé."
The new Mercedes-Benz GLE will celebrate its public premiere in the USA. With its innovative 48 V suspension and the fully variable MATIC all-wheel drive available for the first time (from six cylinder variants upwards), it is as comfortable as a luxury saloon on the road and more assertive than ever when off-road.
The new A-Class is likewise entering the limelight of a US motor show for the first time, marking the entry of Mercedes-Benz of America into a new market segment.
Other highlights at the show include the Mercedes-AMG E 53 4MATIC+ Coupé and Cabriolet models (combined fuel consumption: 8.9-8.7 l/100 km; combined CO2emissions: 204-200 g/km), the CLS 53 4MATIC+ (combined fuel consumption: 8.9-8.7 l/100 km; combined CO2 emissions: 203-200 g/km) and the G 63 (combined fuel consumption: 13.1 l/100 km; combined CO2 emissions: 299 g/km).
Meanwhile, the new Sprinter has been produced completely in the USA for the first time. The business unit Mercedes-Benz Vans has presented the new Sprinter to the US public for the first time. This legendary van is now also produced in the USA: As part of the "Mercedes-Benz Vans goes global" strategy, production of the Sprinter commenced in the new plant in North Charleston, South Carolina in September, with its own bodyshop, paintshop and final assembly.
In every sub-discipline, the third generation of the Sprinter defines the pinnacle of the large van segment. Its classic strengths have been enhanced even further, and supplemented with full connectivity plus intelligent products and services. Outstanding new features include the new multimedia system MBUX (Mercedes-Benz User Experience), the cockpit control and display system, ergonomically shaped seats and modern assistance systems, which have found their way into a Mercedes-Benz van for the first time.
[i] The stated figures were determined in accordance with the prescribed measuring method. These are NEDC CO2 values according to Art. 2 No. 1 Implementing Regulation (EU) 2017/1153. The fuel consumption figures were calculated based on these figures.