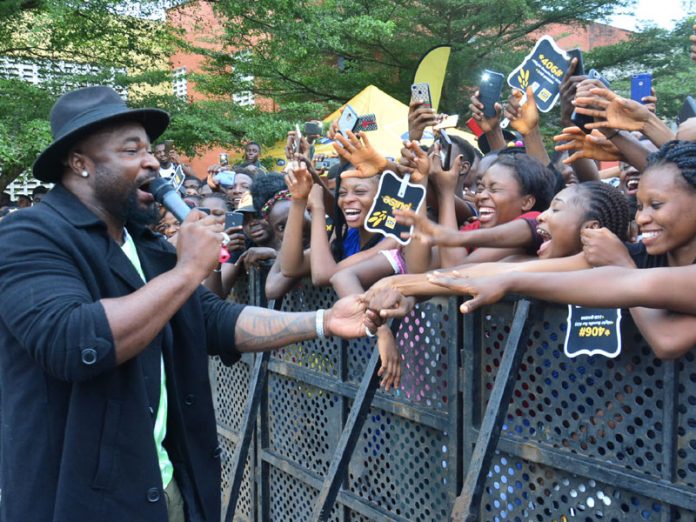 Vanessa Obioha
The MTN Pulse Invasion has been delivering its promise of creating a movement of unapologetically daring and bold young people. The latest school that hosted the Invasion was the Delta State University where the students were given a four-day treat.
One of the biggest highlights was the visit by Harrsong, popular Nigerian singer, who surprised the students.
The Pulse Invasion had begun in the school three days prior with games and fun activities at the Sales Village.
Professional photographer, Jide Odukoya and Life strategist, Steve Harris led the Pulse Talk Series — motivational sessions where heavyweights from various fields and sectors get to share their life experiences.
By the next day, DELSU was ready for the customer forum that allowed them to speak freely on their experiences as customers of the brand and offer suggestions on improving their customer experience.
The Pulse District, which opened its doors soon after, was the party hub for the students to relax, dance and dance some more.
After all these, the students couldn't wait for the Celebrity Surprise and were thrilled when the Gala singer started off with his hits. There was no song that the exhilarated students didn't know off hand and they sang along with the singer whose energy reverberated through the crowd.
The euphoria in the air was infectious and even at the end of the show, the excitement did not wane as students sang happily as they left the grounds.