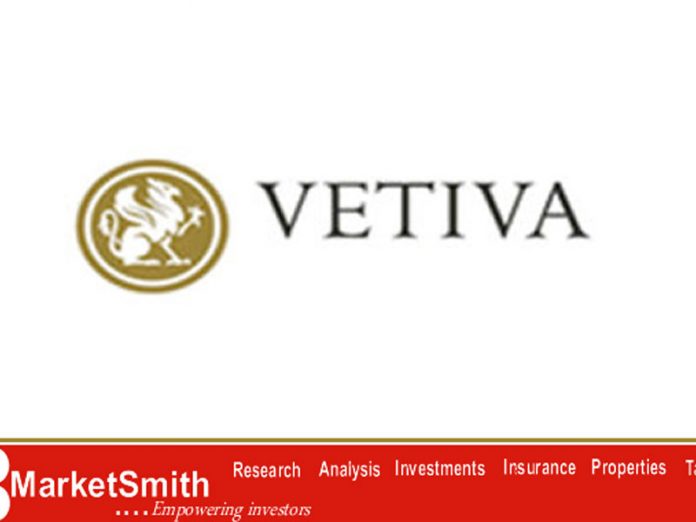 Goddy Egene
Vetiva Fund Managers Limited has announced the final distribution of N3 per unit of the Vetiva S&P Bond ETF for the period ended 30, June 2018.
This would be the fourth distribution made by the Vetiva S&P Bond ETF since its listing on the Nigerian Stock Exchange (NSE) in October 2016. The fund had made an interim distribution of N2.50 per unit in respect of the same corresponding period in 2017 and a total distribution of N15 per unitholder for the full year of 2017.
The VS&P Bond ETF is the first bond ETF to be listed on the NSE and the FMDQ and is designed to track the performance of the S&P/FMDQ Nigeria Sovereign Bond Index. The Index tracks the performance of local currency denominated sovereign debt publicly issued by the Federal Government of Nigeria.
Speaking on the distribution, the Director, Asset Management of Vetiva Fund Managers Limited, Mrs. Oyelade Eigbe, said: "The distributions are in line with the structure of the fund to remit distributions to Unit Holders twice a year."
According to her, the Vetiva S&P Bond ETF continues to represent a convenient investment vehicle for exposure to Nigerian Federal Government Sovereign Bonds.
"Prior to now, access to federal government long dated securities, in practical terms, has been restricted to institutions who can buy or sell wholesale lots of these securities.
"Even for individuals who purchase these securities from the primary market, avenues to sell and trade at will are restricted.
"The Vetiva S&P Nigerian Sovereign Bond ETF, however, gives all investors exposure to Federal Government Bonds for less than N200 per unit. This, with the ability to buy or sell at any time on the stock exchange, creates a convenient platform for every Nigerian to save and invest for the future," she explained.
Vetiva Fund Managers Limited, which is a subsidiary of Vetiva Capital Management Limited, also manages the Vetiva Banking ETF, Vetiva Consumer Goods ETF, Vetiva Industrial Goods ETF and the VG 30 ETF. These ETFs track the performance of the NSE Banking Index, NSE Consumer Goods Index, NSE Industrial Goods Index and the NSE 30 Index respectively.
Meanwhile, trading at the stock market returned to bearish mode yesterday as the NSE All-Share Index depreciated by 0.78 per cent to close at 31,969.79 compared with the appreciation of 0.51 per cent recorded on Monday.
The depreciation recorded in the share prices of Dangote Cement, GTBank, Zenith Bank, FBN Holdings Plc and Access Bank Plc were mainly responsible for the negative close.