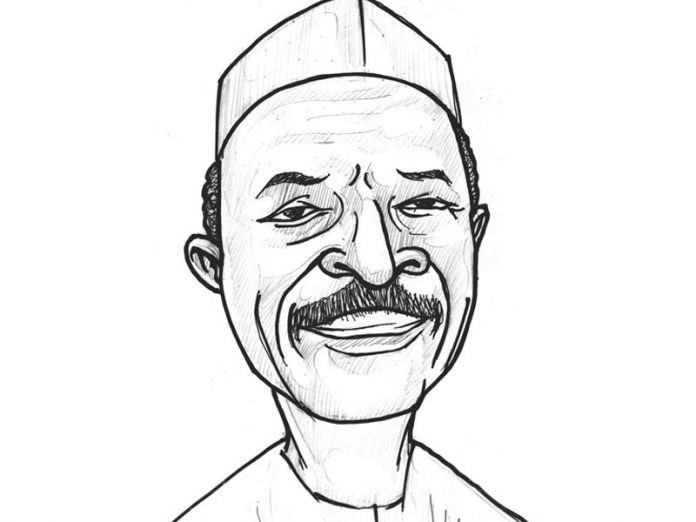 It's time to have state police
Proponents of state police got endorsement last week from Vice-President Yemi Osinbajo who argued that such a force would help tighten security situation across the country. "For a country of our size, to meet the one policeman to 400 persons according to the UN prescribed ratio, we would require almost triple the number of our current police force," said Osinbajo: "We cannot police a country the size of Nigeria centrally from Abuja. State police and other community policing methods are clearly the way to go."
While we believe that Osinbajo's proposition makes more sense within the context of the overall restructuring of the country rather than another cost-cutting measure by the federal government, we nonetheless agree with the vice-president that "securing Nigeria's over 900sq/km and its 180 million people requires far more men and materials than we have at the moment."
As we have argued on several occasions, the call for the establishment of state police is an expression of concerns about the present structure and management of the Nigeria Police Force. The police have, especially in recent times, failed in its duty of maintaining law and order, internal security, intelligence gathering and in checking the increasing wave of crimes in the country. The entire police force is so overwhelmed to the extent that a huge slice of the military asset has to be deployed to perform police duty with serious implications on professionalism, not to mention the effects of its exposure on civil–military relations.
Meanwhile, the governors who have also canvassed the idea of state police have very compelling reasons to ask for the decentralisation of the Nigeria Police Force as currently constituted. They, as the chief security officers of their states, more or less bear the huge responsibilities for the upkeep and maintenance of the police in form of logistics, allowances and other forms of assistance. But they have no control or power over the police command in their states, until they get clearance from Abuja.
The case of the governors was aptly put by the Ekiti State governor, Dr. Kayode Fayemi who said that besides making responses to security needs immediate and fast, the call for state police is an extension of true federalism where each federating unit is supposed to have control of its security apparatus. "Each of the federating units (which are the states) should have control over their own security apparatus. That is not to say that we still won't have a federal police which responds to federal issues but in terms of wider knowledge of what obtains in my locality, the best person to use is somebody from that locality who has a better, much richer understanding and will be faster in response to the immediate needs of that environment," he said.
In lending their support, some retired top police officers have also at different times argued that such men and officers would have local knowledge of the environment and would be more effective in dealing with local crimes, protecting law and order and in intelligence gathering. The argument could not have been better marshalled considering the current national security realities. But we will also add that the current institutional arrangement with the police does not allow for transparency and accountability because the federal and the state governments often claim to expend so much money on the force, claims which are difficult to establish or verify.
While we are aware of its potential pitfalls, we believe that the merits of having state police far outweigh its demerits. With the active support of the media, the civil society, the legislature and indeed the judiciary, genuine concerns can easily be addressed. But we are of the strong view that the country is overdue for the establishment of state police.