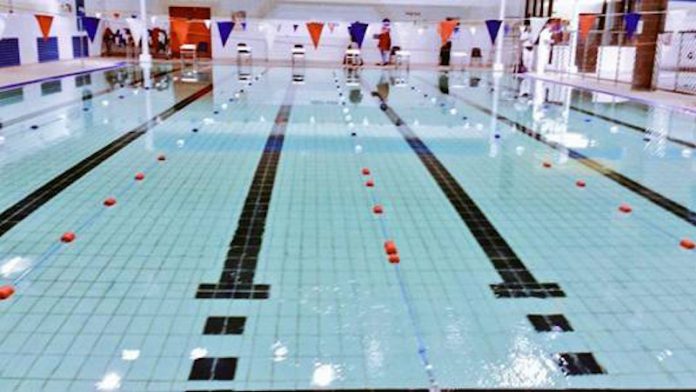 Ugo Aliogo
Day Waterman College, Ogun State recently held its 2018 swimming gala competition from which Purple House emerged first position with 407 points, while the second and third positions went to Blue House, 347 points; and Red House, 319 points respectively.
Speaking at the event, the Principal, Mr. Stewart Cowden, said the swimming gala has been organised since the inception of the school which is also celebrating its 10th anniversary.
The competition, which Cowden described as significant in the history of the school had five houses (blue, red, green, purple and yellow) compete for medals and the ultimate prize of a trophy.
"Through this competition, we are trying to increase the competitiveness of the young people. This swimming gala is one we are using to achieve that. There are obviously other ways, but this is a significant one. We are also looking at identifying our swimmers. Also, it is an opportunity for them to demonstrate how effective and capable they are."
He added that the Physical Education team is consistently monitoring the swimming time to find out if the swimmers are in line with the previous winners, or even better.
The principal said the team uses the yardstick to move athletes forward to become better in the future, adding that the team considers the past performance, not just the previous performance, but past performances in general.
In his remarks, the Captain of the winning house, Mesoma Chuka-Ikedum, who expressed delight with the victory, said it took the team a lot of hard work and training to emerge the winner.
He said 2018 is a good year for the team and the members are hopeful that they would achieve the height in 2019. To win the grand prize, he said the team used its fastest swimmers for the first leg; the third fastest were for second leg; while the fourth fastest was for the third leg.
"The Physical Education teams are consistently monitoring the time and they recognise if the swimmers' time is in line with the previous winners, or even better. Then use that yardstick to actually move people forward to become better in the future. The team looks at the past performance, not just the previous performance, but past performance in general.
"But this performance measuring is not a yearly activity. It is not a constant yearly improvement. But we need to see how our students are performing. All we want to do is to compete with more international schools and compare the benchmarks to find out where we are as a school. At the moment, we are competing against ourselves in order to see how far we can compete with other International schools.
"Recently, we had a competition with Grange School and we won the competition. Since I have been here in August 2017, we have not done so much. We are trying to get a balance between competitiveness and a bit of fun. We have various prizes up for grabs for winners. We have individual medals for various winners and ultimately the team that wins takes up the cup."