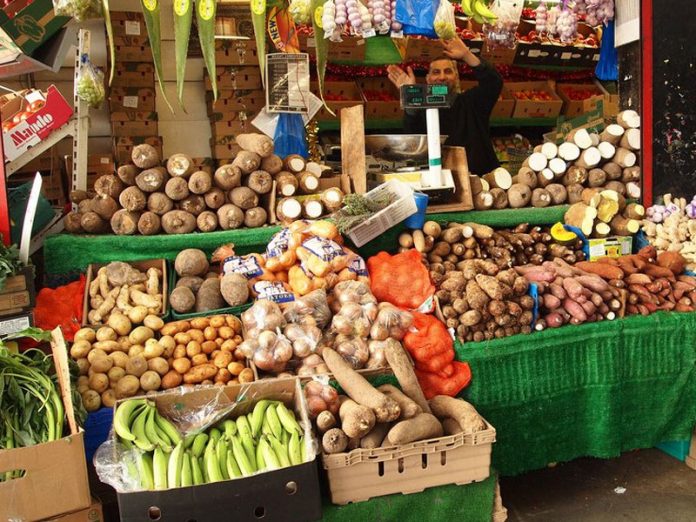 Michael Olugbode in Maiduguri
The Food and Agricultural Organisation of the United Nations (FAO) has said the number of people in need of food assistance in the troubled North-east Nigeria has reduced.
FAO, quoting the latest results of food security analysis obtained during the October 2018 cadre harmonised analysis, said the results were "very encouraging, and in fact, in the three north-eastern states of Borno, Adamawa and Yobe, the number of people in need of food assistance has fallen from 2.6 to 1.7 million people over the past year."
The UN agency said: "The decrease of around 850,000 people in need of food assistance reflects robust efforts made by the states and the federal government and humanitarian actors, including the Food and Agriculture Organisation of the United Nations and World Food Programme to reach vulnerable people." It noted that other factors leading to an improvement in the food security situation include favourable farming conditions, improved security in some areas and better access to markets.
Delivering the speech of the FAO Country Representative, Suffyan Koroma, at the flag-off ceremony of 2018 FAO dry season input support programme last Saturday in Maiduguri, Deputy FAO, Head of North East sub-office, Nourou Tall, lamented that conflict and displacement are preventing large numbers of people from farming or engaging in other livelihood activities.
He said: "Without sustained humanitarian support, this number is predicted to rise to 2.7 million people within the next six months."
 Tall, while explaining that the overall objective of FAO programme is to contribute to the improvement of the food security and nutrition of people affected by the conflict in the North-eastern states of Adamawa, Borno and Yobe, said: "For the second consecutive year, FAO  is supporting over 1.5 million people, Internally Displaced Persons (IDPs), returnees and host communities  in the  three states under emergency in the areas of crops, and
livestock."
Others are aquaculture, agri-business, climate change adaptation, access to savings and loans, safe access to fuel and energy, and access to extension services."
He said: "The continuum between rainy and dry season farming is a unique opportunity to enhance the resilience of the farmers. After 790,000 people reached during the 2018 rainy season, FAO plans to assist 564 000 people (80 600 households) in Adamawa, Borno and Yobe States with vegetable, maize and rice seeds as well as fertilizers. Fifty percent of the beneficiaries (281 000 persons/40 100 households) are located in Borno State. Overall, 28 local government areas will be reached, including 15 LGAs for Borno State, eight for Yobe State and five for Adamawa State."
He added that "however, security, access to farm land and irrigation facilities remain pre-requisites for a sustained improvement and return to self-reliance," while calling for government leadership and support.