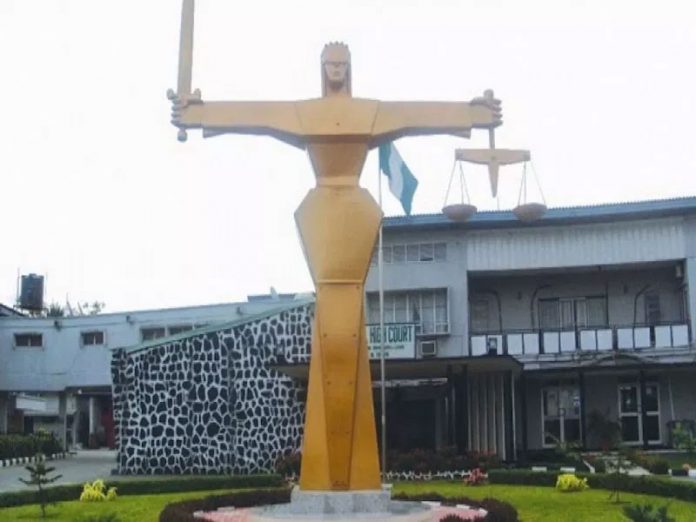 Alex Enumah in Abuja
The Abuja division of the Federal High Court will Monday begin hearing in a suit filed by Cable Channels Nigeria Ltd (CCNL) against the National Broadcasting Commission (NBC) over the revocation of its licence.
Sued along the NBC in the N15 billion suit is the Attorney General of the Federation (AGF) and Minister of Justice, Abubakar Malami (SAN).
By the suit, the plaintiff wants a declaration that it is entitled to be paid special damages by the NBC for purportedly revoking its licence.
When the matter was called up at the last sitting on October 30, none of the defendants were in court or represented by their lawyers.
Subsequently, Justice Ahmed Mohammed ordered that hearing notice be served on the parties and adjourned the matter to Monday (November 19) for commencement of hearing.
CCNL in the suit is challenging the power of the NBC in revoking its licence without following due process.
In the suit, marked FHC/ABJ/CS/785/2018, instituted by T. Y. Musa (SAN), the Cable Channels is praying the court to set aside the purported revocation of its licence.
The plaintiff claimed that it has been operating the licence for over two years and the purported revocation by the NBC is unjustified, unknown to law and liable to be declared a nullity.
The plaintiff, in addition, is seeking the court's declaration that the revocation of its licence without any default on the part of the plaintiff renders the licence fee of N150 million paid by the plaintiff recoverable for total failure for consideration.
The Cable Channels therefore prayed the court for an order directing the NBC to pay it special damages for the purported licence revocation.
The firm is demanding the sum of $4,771,188.00 or the naira equivalent, being the sum which the NBC guaranteed to pay to the plaintiff, which covers a period of two years in respect of the cost incured by the plaintiff by entering into contractual agreement with SES Affiliate New Skies Satelites B.V, which executed contract for the provision of services for the execution of an operation of the content aggregation licence, less the sum of N80 million paid to the plaintiff by the 1st defendant sometime in 2018.
More so, the plaintiff is seeking the payment of' N10 billion against the defendant as general damages as well as the sum of N5 billion as exemplary damages, and another N20 million being the legal fee incured by the plaintiff for the prosecution of the case.
The plaintiff wants an order restraining the defendants, their agents, privies or anyone at all from using the Free TV, being a trade mark registered by the plaintiff from passing off the plaintiff's Free TV mark.