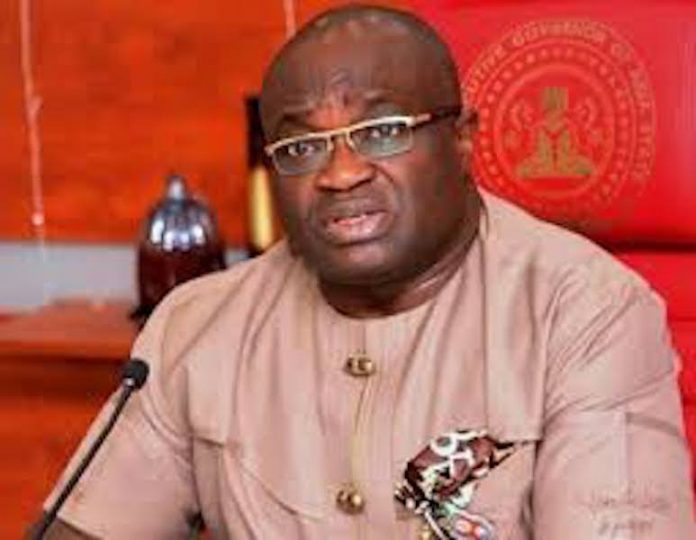 Governor Okezie Ikpeazu of Abia State will next week inaugurate the construction of the six-kilometreAbam ring road which will cut across several villages in the agrarian community.
The road which cuts across Ndi Oji Abam through Atan, Eziafor to Ndi Okorie in Arochukwu Local Government Area of  the state is in fulfilment of the promise by the Governor when he was hosted to a reception at Ozu Abam preparatory to his declaration of interest to contest for a second term as governor.
Commissioner for Works, Abia State, Hon. Eziuche Ubani confirmed to THISDAY that the procurement process for the construction of the road had been processed and assured that prime importance was placed on the road by the administration in its policy of equitable distribution of development and amenities.
"We are in a hurry to do that road because it cuts across very fertile communities that are food baskets and will open up many communities in line with the development agenda of this administration.
"I went with a team of engineers to do the necessary preliminary processes and yes, we are flagging off the road as soon as His Excellency returns from an official engagement outside the country," Ubani said.
Hon. Uko Nkole, member representing the Arochukwu/Ohafia federal constituency in the House of Representatives while confirming the development, assured that he would continue to use his good offices to attract the best and most needed development projects to his constituency in line with his campaign promises.
He recalled that he muted the idea for the construction of the road to Ikpeazu during the reception where the governor told him to constitute an Abam think thank to determine areas of immediate priorities to the community.
Following that, a body headed by Professor Kenneth Kalu was constituted and after deliberations, arrived at the construction of the road as immediate priority of Abam Onyerubi and once the message was relayed to Ikpeazu, he dispatched Ubani to commence action on the road.
Ubani said the road would have about six culverts and would be built with stone base given the terrain.
During the inspection of the road, Ubani who also paid a courtesy call on the Atita 1 of Etiti Abam, Eze Okorukwu Ayi in his palace at Atan Abam assured that work would start in earnest so that it could be delivered as soon as possible.
The royal father commended Ikpeazu and Hon Nkole who he praised for attending to priority needs of his constituents. He assured them of block vote of electorates in his domain as long as they remember them is developmental projects.
Also speaking, President General of Atan Abam Development Union, Mr. Monday Okorie Uche thanked the team and charged Ikpeazu to always go with Hon. Nkole on any issue concerning the constituency as he had proved a worthy representative of the people, adding, "Your second terms are assured."