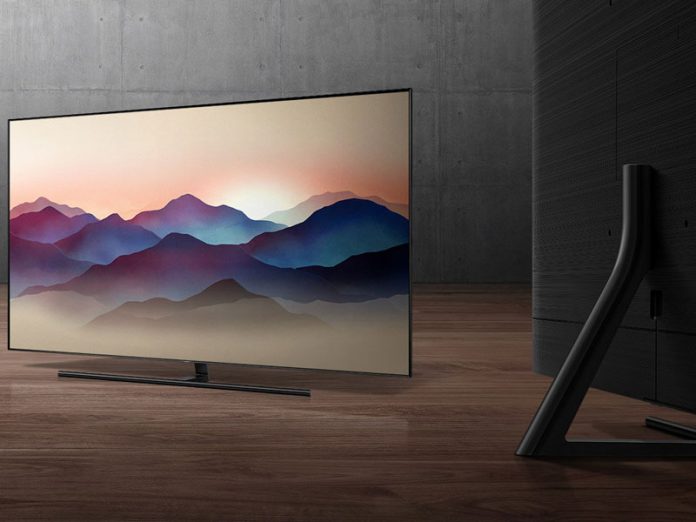 Emma Okonji
Samsung Electronics West Africa has launched its latest and smartest Television, The Samsung QLED TV 2018 into the Nigerian market.
The QLED TV, which was first launched to the media in Lagos last week, features impeccable picture quality, inspiring style, and ingenious ways for users to find content; removing anything that distracts, detracts, or delays from the experience.
The latest Samsung QLED TV 2018, comes with fresh and innovative improvements on the previous model, the QLED 2017. These include; the One Connection –a new 'Invisible Connection', or a single super-thin cable that will be hard to spot. The main cable and nest of HDMI cables will go into the standard, separate connection box, and then a single, barely noticeable cable connects them to the TV, leaving the TV area clutter free and tidy. This is the first time such a thin cable has handled both data and power duties.
Speaking at the media launch, Key Account Manager, Samsung Electronics West Africa, Mr. Olumide Olakotan, said the company had put in a lot of thought into creating a device that would not only serve as an entertainment tool but also add to the glamour and panache that Samsung products brings to the home. "At Samsung, we are focused on leaving a legacy of perfection for our consumers and that is why all our products are carefully crafted to meet the very specific needs of our growing dynamic and stylish customers," he said.
Another novel addition to the QLED TV 2018 is the ambient mode feature which is also a first in the QLED series, providing useful information throughout the day – even when consumers aren't actively watching the TV. Most interesting about this feature is the fact that the QLED can double as a piece of art in the living room or blend into the wall.
"The QLED when wall-mounted and on Ambient Mode can mimic the pattern on the wall behind the TV to create an astonishing visual effect in which the TV blends seamlessly into the wall. QLED TVs can hide in plain sight. If you are not watching TV, you won't see a TV," Olakotan added.
Users can now experience the truly connected life through the SmartThings app which connects the TV to a broad range of smart devices and appliances, from the fridge to the smartphone, among others. With the OneRemote feature, users can say good bye to juggling remotes to control the different connected devices as it automatically detects, identifies and controls connected devices and content. Users never have to take their eyes off the TV to operate any internet connected device in their homes – hence the slogan, See Nothing Else, the company said.
"The QLED 2018 is voice operated and can be easily synched with any device in the home powered by internet connectivity. With this feature, users can dim the light, turn off the washing machine and regulate the air-conditioner all from the comfort of their couch," Olakotan added.