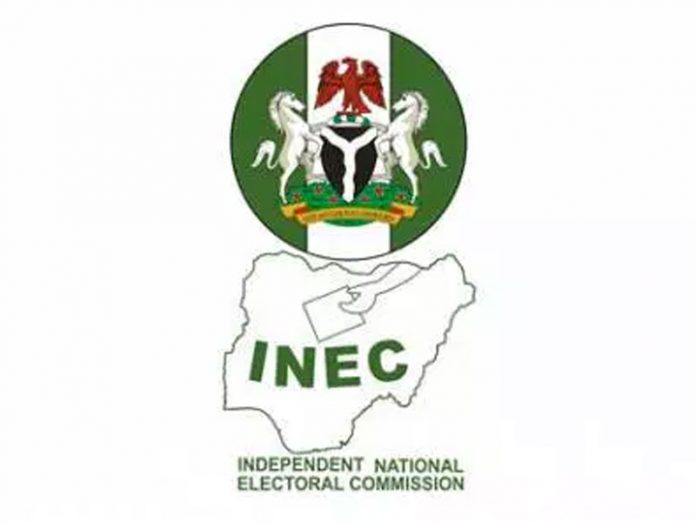 Ernest Chinwo in Port Harcourt
The Independent National Electoral Commission (INEC) has alleged that politicians now resort to vote buying during elections because they have suddenly realised that they can no longer manipulate the system, and that votes now count in elections.
This is as the commission said Rivers State has registered 2.8 million voters in March this year while about 400,000 voters in the state were yet to collect their permanent voter cards (PVCs).
The Resident Electoral Commissioner (REC) of INEC in Rivers State, Mr. Obo Effanga, while briefing journalists yesterday in Port Harcourt on the activities of the commission in the state, said with the improvement in the country's electoral process, votes now count during elections, forcing politicians to look for other ways to convince the electorate in order to get majority votes.
Asked what the commission was doing to check vote buying by politicians during elections, Effanga said: "I think before we talk about what we should do or what we intend to do, let's find out why we have this situation. The truth is that we are having this situation where people go to buy votes from the voters because now more than ever before, every vote counts.
"So, we should first start by acknowledging that there is an improvement in the electoral process, and in the elections conducted by INEC so that every vote counts. If you cast your mind back many years ago, politicians didn't bother about how people were going to vote-whether they will come out or not. They were just interested in manipulating the system.
"But with the improvement in the electoral process, politicians now know that the only way they can win election is to have majority votes and the only way to have majority votes is to convince the electorate to vote for them. But they now found a smart way of convincing the people, which is by buying them off. That is what has happened."
He however said with more enlightenment, people would realise that it would not pay them to sell their votes.
The REC advised politicians to dignify the electoral process by shunning violence and other malpractices that question the integrity of the process so that they would be proud to say they have won elections through a fair process.
On the 2019 election, Effanga said: "Rivers State has 2.8 million PVCs so far in terms of voters' strength up to the end of March this year. Those have also been collected. We have a difference of about 400,000 cards that have not been collected, and these are cards ranged from 2011 up to march of this year.
"Between April and August, people still registered. We have a figure of about 400, 000 who registered within that time, and these are also being processed. By the time we add the ones from April to August when we suspended the registration process, we will then know how many registered voters we have in Rivers State going into the elections.
"But of course this is the figure of registered voters, not of everybody who have collected their PVCs and you also know that not everybody with PVC would turn out to vote on election day."
Effanga also said the present INEC was taking steps to ensure the integrity of the electoral process and declared that it was no more business as usual.
He said the decision of the commission to suspend the August 18 by-election of Port Harcourt constituency III in the state shocked many stakeholders who had anticipated profiting from the violence that characterised the election.