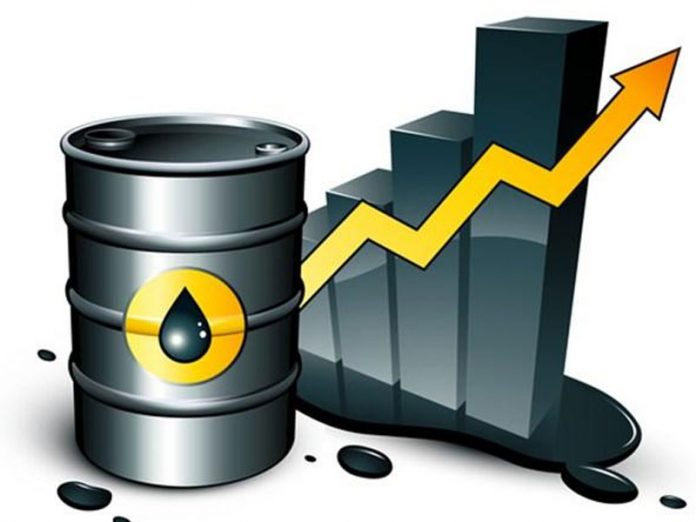 Price fluctuations not good for world economy, US insists Text Box: Nigeria comfortable with $70 per barrel, says NNPC
Ejiofor Alike in Lagos and Chineme Okafor in Abuja with agency reports
Barely 24 hours after crude oil prices slumped to one-year low, the prices rose yesterday, recouping some of the previous session's slide, on the growing prospect of the Organisation of Petroleum Exporting Countries (OPEC) and allied producers cutting output at next month's meeting to prop up the market.
The Nigerian National Petroleum Corporation (NNPC) has however, stated that given Nigeria's challenges with crude oil production from fields in the Niger Delta, the country would be most comfortable with oil price at $70 per barrel.
This is coming as the United States' Energy Secretary, Rick Perry, has stated that his country's message to other oil producing countries is that the world economy needs stable supplies of energy.
Prices rallied towards $67 earlier in the session after it was reported that OPEC and its partners are discussing a proposal to cut output by up to 1.4 million barrels per day (bpd), a larger figure than officials have mentioned previously.
While the international benchmark Brent crude was up 74 cents a barrel to $66.21 after falling as low as $65.02, the US crude was up 58 cents at $56.27.
Since mid-October, the price of Brent has fallen by 17.5 per cent on concern about excess supply and slowing demand, marking one of the biggest declines since a price collapse in 2014.
The price slide had accelerated on Tuesday, with US futures suffering their steepest one-day loss in more than three years due to ongoing worries about weakening global demand and oversupply.
US futures had closed down 7.1 per cent, for a record 12th straight decline and the lowest since November 2017.
US crude has lost 28 per cent since its early October peak.
The global benchmark, Brent had also ended down $4.65, or 6.6 per cent, to $65.47 per barrel, the largest one-day loss since July.
Brent has lost 25 per cent since peaking at a four-year high of $86 in early October.
Traders said Tuesday's price slump was an extension of Monday's, which was triggered after US President Donald Trump posted a tweet meant to put pressure on OPEC not to cut supply to prop up prices.
Trump's tweet followed weekend reports that Saudi Arabia was considering a production cut at the December OPEC meeting, following an increased alarm that supply has started to outpace consumption.
In its monthly report the Paris-based International Energy Agency (IEA) said the implied stock build for the first half of 2019 is 2 million bpd.
The IEA left its forecast for global demand growth for 2018 and 2019 unchanged from last month at 1.3 million barrels per day (bpd) and 1.4 million bpd, respectively.
Oil markets are being pressured from two sides: a surge in supply from OPEC, Russia and other producers, and increasing concerns about a global economic slowdown.
US crude oil output from its seven major shale basins is expected to hit a record 7.94 million barrels per day (bpd) in December, the US Department of Energy's Energy Information Administration (EIA) said on Tuesday.
That surge in onshore output has helped overall US crude production hit a record 11.6 million bpd, making her the world's biggest oil producer ahead of Russia and Saudi Arabia.
Nigeria Comfortable With $70 Oil
Meanwhile, the NNPC Wednesday stated that given Nigeria's challenges with crude oil production from fields in the Niger Delta, it is important that oil prices do not fall below $70 per barrel.
The corporation also commended the Kingdom of Saudi Arabia for its recent announcement that it would cut its daily crude oil production by one million barrels per day (mbd) from December 2018.
NNPC in a statement quoted its Group Managing Director, Dr. Maikanti Baru, to have said this while speaking at a global business leaders' panel session on the side-lines of the 21st Abu Dhabi International Petroleum Exhibition and Conference (ADIPEC), held in Abu Dhabi, United Arab Emirates.
Baru added that the move by the Saudis would significantly stabilise the global energy market.
"We need price stability and we want to acknowledge the good gesture by Saudi Arabia," said Baru.
According to him, the corporation was working towards utilising technology for early detection of pipeline vandalised spots and quick response systems which would significantly save cost, reduce potential fatalities and safeguard the environment.
He stated: "In terms of refining, digital technology will help us get more out of our crude which will mean getting the highest yield from our plants. We also need to utilise digital technology from the contracting end which will lead to improved designs in constructions thereby reducing cost and time."
Baru, said the oil and gas industry was mostly driven by technological improvements and environmental concerns, a development he said has resulted in the changing dynamics in the global energy mix.
He observed that while crude oil is projected to grow at a declining rate by 2040 favouring growth in natural gas, renewable energy in the longer term would account for 40 per cent of increase in total energy demand by the same year.
According to him, NNPC would in its efforts to survive in the long run, require strong investment and commitment to technological research and development.
In a related development, US Energy Secretary, Rick Perry, yesterday said crude oil supply fluctuations are not good for world economy.
According to Perry, the US message to other oil producing countries is that the world economy needs stable supplies of energy.
"What is most important for the world economy…is a stable supply of energy," he told a televised news conference in Prague when asked about a potential supply cut by OPEC and allied producers.