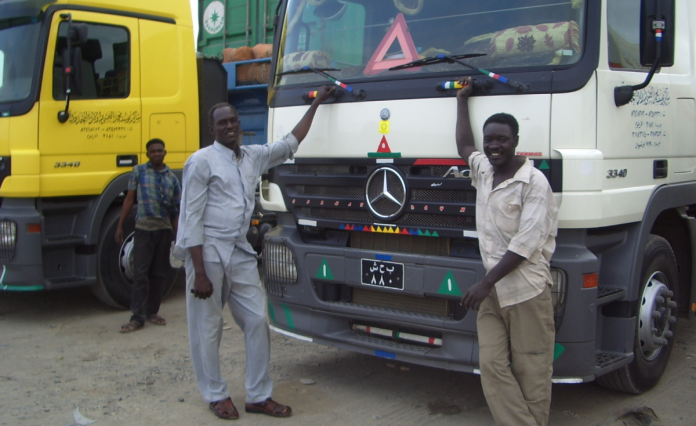 By David-Chyddy Eleke in Awka
Truck drivers under the aegis of Lower Semi-Truck Drivers Welfare Association, Anambra State Branch have cried to the Anambra State government over the burden of excessive taxation.
Members of the group threatened to embark on a two-day warning strike within the week after which they would embark on a protest they said would strangulate the movement of goods across the state.
Rising from their meeting in Onitsha following the incessant harassment, intimidation and exploitation of their members while on their legitimate duty on major roads in the state, the National President of the association, Mr. Louis Alakwe, frowned on the difficult challenges members of his association experience in the hands of government revenue collectors in several parts of Onitsha, Nkpor, Obosi, Oba, Amansea and Uga Junction in Onitsha.
He stated that at Obodoukwu Road and Onitsha/Owerri Road, government revenue agents have often beaten his colleagues while demanding monies ranging between N500 and N3,500 as revenue for tickets from the state Ministry of Trade, Commerce and Wealth Creation.
He explained that ASWAMA Receipts, Internally Generated Revenue (IGR) and Consolidated or Unified Local Government Tickets were among those demanded by violent government revenue collectors from them.
While adding their voices to the members' plight, the National Secretary of the Association and his Assistant, Chief Umeh Nnanna, narrated how their members are forced to pay the sum of N30,000 demanded by a group, Onitsha Ado Youth Council under ''loading and off loading permit''.
The duo stated that when the union pressed to know the source of the permit, members of Onitsha Ado Youth Council affirmed that the levy was approved by the Obi of Onitsha, Igwe Nnaemeka Achebe.
They regretted that all petitions written to the Anambra State Government through their lawyer on the matter were yet to be responded to at the time of filing this report.
The group, however, pleaded with the state government to reduce each revenue paid to government to N100 as the high rate of revenue payable to government was having negative influence on their businesses as their customers have resorted to other areas which guarantee them favourable business climate.
The group also accused another body, Road Transport Employers' Association of Nigeria (RTEAN), of compounding their problems by acting as an agency of government in charge of revenue collection against commercial drivers on the roads.
He added that members of the union were finding it difficult to survive under the present exploitative condition by numerous government revenue collection agencies who hardly consider their plight as road users, but what to make out of commercial semi-truck drivers in the state.
Calls to the state Commissioner for Transport, Mr Uchenna Nwafor, who is popularly referred to as wiper for reaction, yielded no results as he didn't pick his calls.