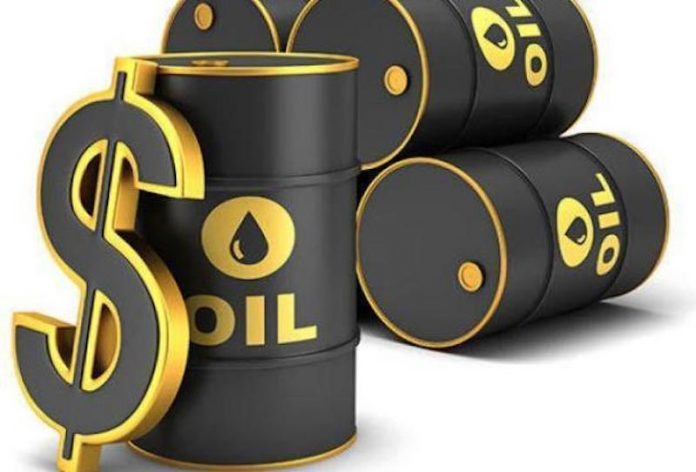 Ejiofor Alike with agency reports
Crude oil slide accelerated yesterday, with US futures suffering their steepest one-day loss in more than three years due to ongoing worries about weakening global demand and oversupply.
US futures closed down 7.1 per cent, for a record 12th straight decline and the lowest since November 2017.
Reuters reported that more than 980,000 contracts changed hands, as funds shed positions.
Traders said the selling was an extension of Monday's, which was triggered after US President Donald Trump posted a tweet meant to put pressure on the Organisation of the Petroleum Exporting Countries (OPEC) not to cut supply to prop up prices.
Trump's tweet followed weekend reports that Saudi Arabia was considering a production cut at the December OPEC meeting, on increased alarm that supply has started to outpace consumption.
US crude futures settled down $4.24 a barrel, or 7.1 per cent, to $55.69 a barrel.
It was the largest one-day percentage decline for the contract since September 2015.
US crude has lost 28 per cent since its early October peak.
The global benchmark, Brent ended down $4.65, or 6.6 per cent, to $65.47 per barrel, the largest one-day loss since July.
Brent has lost 25 per cent since peaking at a four-year high of $86 in early October. It now sits at levels not seen since March.
Speculators have pulled back on heavy bets on an oil rally, a process that continued Tuesday, traders said. As of last week, hedge funds and other money managers had reduced their long position in oil contracts to their lowest since August 2017.
Traders said that recent weakness in equities has fanned concerns about global growth, which is also contributing to declines in oil.
In its monthly report, OPEC said world oil demand next year would rise by 1.29 million barrels per day (bpd), 70,000 bpd less than predicted last month and the fourth consecutive forecast cut. Output, however, rose by 127,000 bpd to 32.9 million bpd, OPEC said.
Saudi Energy Minister Khalid al-Falih said on Monday that OPEC agreed there was a need to cut oil supply next year by around 1 million barrels per day from October levels to prevent oversupply.
Even as the Saudis have promised to reduce output, United States production reached 11.6 million bpd in the most recent week, a new record.
Russia has given mixed signals about a cut, with Lukoil Chief Executive Vagit Alekperov saying on Monday that he did not see cuts being necessary.
Since May when the Trump administration said it would impose sanctions on Iran, traders have been focusing on the impact they could have on global supply.
President Trump had later tweeted that the sanctions were "the most biting sanctions ever imposed".
"Anyone doing business with Iran will NOT be doing business with the United States," he had added.
The sanctions, which were re-imposed after a 180-day "wind-down period," ending November 4, target Iran's US dollar purchases, metals trading, coal, industrial software and its auto sector.
While the US said it wanted as many countries as possible to stop buying Iranian oil, many European countries as well as China and India, had opposed the sanctions.
Before the November 4 take off date, the sanctions were brewing a potential confrontation between the US and Iran as Tehran had threatened to block the Strait of Hormuz, an important sea route through which tankers ship more than 30 per cent of crude oil to the international market, in retaliation to the sanctions.
But the US military had promised to counter any blockade of the Gulf passageway.
Iran's President, Hassan Rouhani had responded during a rare visit to Europe that Tehran could disrupt regional crude shipments and cut its cooperation with the UN nuclear watchdog.