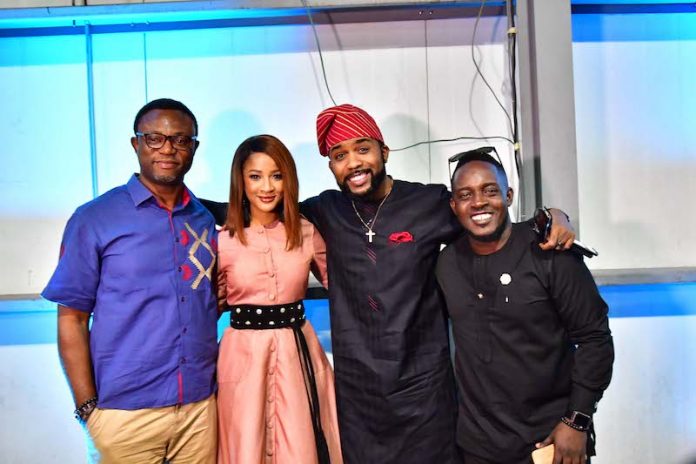 *We Do Not Have the Reach to Compete Nationally
By Nseobong Okon-Ekong
Mr. Olubankole 'Banky W' Wellington, candidate of the Modern Democratic Party (MDP) for the House of Representatives from Eti-Osa, Lagos State has explained that the decision to limit the party's candidacy to two aspirants was intentional and strategic, saying the goal was to build the MDP from the ground up, one community at a time.
A recent publication by the Independent National Electoral Commission (INEC), 'Summary of Submission of Form CF002 for Presidential and National Assembly Elections', exposed the MDP as one of the political parties whose total number of candidates for the 2019 presidential and national assembly elections are in the single digit bracket. The MDP and the Youth Party (YP) have two nominees each for the House of Representatives.
The MDP is led by Prince Bukunyi Olateru-Olagbegi, a 27 year-old youth activist and entrepreneur. The party along with 21 other parties received their certificate of registration from the INEC last January. Olateru-Olagbegi is believed to have also entered the race for the House of Representatives and will contest from Ondo State.
Wellington who made public his political ambition at the weekend in Lagos at the debut convention of the MDP, a political party founded in 2017 by a consortium of youth associations, admitted that the MDP does not yet have the reach, network or muscle to compete nationally. He said, "It would have been delusional for us to say we want to field a presidential candidate right now. That's something you build capacity towards, and that's something we have to earn the right to do. From a standpoint of multiple seats in the House of Representatives or the Senate.
We are certainly dreaming big, but we want to start small. We want to become the rallying point for this generation, and start at the level of our communities, where we have the strongest voice, reach and network and convince our immediate communities to chart a new course with us. It was important to us that we don't start out trying to spread ourselves too thin. If we do that, and spend the next few years proving ourselves in office, while building up the party, come 2023, we can infiltrate the system via multiple credible candidates across all levels of government; local and state and possibly federal."
Confident that his gambit in politics will be as successful as in entertainment, Wellington said he will devote the next three months to a door-to-door campaign across his constituency; from Ajah to Obalende. He stressed that, "The people of Nigeria, starting with the people of this community, need to see that this sort of thing is possible, if we do it together. We know that it will not be easy, but we feel like we have a small window of opportunity to pull off an upset, if the people believe enough in the message and join hands with us. When we win, then it signals the start of a new dawn in the average Nigerian's participation in leadership and governance."