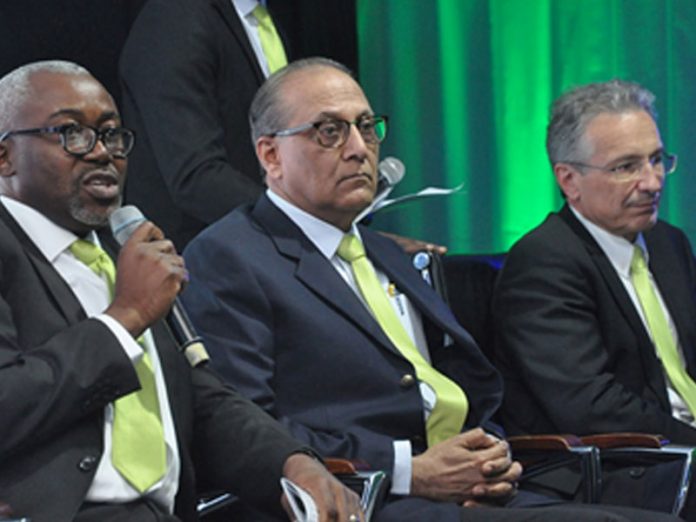 As Novo Nordisk launches new technology to address burden of disease
Martins Ifijeh
A leading Endocrinologist and Associate Professor, University of Lagos, Prof. Olufemi Fasanmade has revealed that over 40,000 Nigerians died of diabetes in the country in 2017.
Fasanmade made this disclosure at the launch of a new technology by
Novo Nordisk, Insulin Degludec, to address the high burden of the disease in Nigeria.
Speaking during a symposium to launch the product in Lagos recently,
Fasanmade said over 1.7 million Nigerians, which is 2.2 percentage of the population, were currently living with diabetes in the country, with only half of those affected aware they have it.
He said even though so much has been said and done about HIV/AIDs and Malaria in Nigeria, the International Diabetes Federation (IDF) has suggested that there were five million deaths worldwide from diabetes in 2015 alone.
"This death toll is more when compared to the deaths recorded for HIV, tuberculosis, and malaria in the same year. There are an estimated four to five million adults (aged 20 -79) living with diabetes in Nigeria. This is a huge economic burden for the individual, his family and the nation," he said.
Fasanmade who also doubles as the President of the Endocrine and Metabolism Society of Nigeria, and the Chairman, Medical Advisory Committee, Lagos University Teaching Hospital, Idi-Araba, Lagos, added that the statistics is worrying.
More worrisome he said is that the disease awareness levels were still low; adding that six out of 10 Nigerians do not know they have diabetes.
He said: "The IDF estimated that 40,329 deaths were due to diabetes related causes in 2017 in Nigeria. With the introduction of Insulin Degludec, the clinicians now have an innovative product to make a meaningful contribution in the drive to 'change diabetes' in Nigeria."
For Professor Thomas Pieberfrom the Division of Endocrinology & Diabetology, Medical University of Graz, Austria, maintaining good blood glucose control with insulin treatment can be challenging for healthcare professionals and patients due to concerns over hypoglycaemia.
He said: "Mild hypoglycaemic symptoms may include tachycardia, trembling, hunger, sweating, and difficulty in concentrating.
"Severe hypoglycaemia may lead seizure, coma and may lead to death. Nocturnal hypoglycaemia is a real concern for people with diabetes as it is often unpredictable and unrecognized."
The Corporate Vice president, Business Area Africa & Gulf Novo Nordisk, Mads Bo Larsen stated that "Novo Nordisk is keen on providing the best healthcare and treatment to people with diabetes.
"And our strategic partnerships with relevant stakeholders in the health sector involve educating patients, training healthcare professionals and strengthening healthcare systems.
"In Africa under the Changing Diabetes Initiatives, we run several projects such as the Changing Diabetes in Children (CDiC) and the Base of the Pyramid (BoP) project, which is currently running in Nigeria, is planned to reach 400,000 patients.
"We also have medical education and mentoring programs like the Buddy Doctor Initiative where senior Consultant Endocrinologists & Diabetologists train General Practitioners (GPs) on how to manage diabetes.
"This is currently running in Nigeria. We are firmly committed to working towards alleviating the burden of diabetes and supporting people with diabetes live a healthy life."