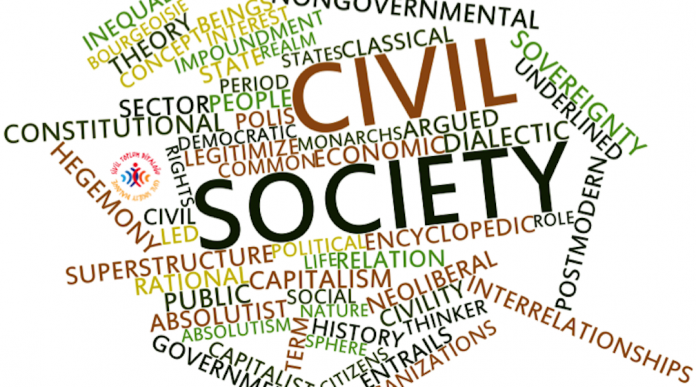 By Kasim Sumaina in Abuja
Civil society organisations (CSOs) under the aegis of Civil Society Legislative Advocacy Centre (CISLAC) in collaboration with Transparency International (TI) and GIABA have frowned on governments' inconsistent method of fighting what they term, 'the triple monster' of corruption, money laundering and counter financing of terrorism in the country.
The CSOs while noting that there is no time than now for the global community to shift its focus on the triple headed monster, however observed that addressing these cases, more especially money laundering in Nigeria remains a paramount concern for both state and non-state actors.
The Executive Director, CISLAC, Auwal Ibrahim Musa Rafsanjani, in his welcome address at a one-day training of journalists in monitoring and reporting money laundering in Nigeria Thursday in Abuja, hinted that the need for synergy and cooperation between different sectors in entrenching accountability, transparency and true democracy cannot be overstated.
According to Rafsanjani, "The time to lend our voices for a coordinated strategy to end corruption and impunity in our country is now and upon us."
The CISLAC boss disclosed that the theme of the training: 'Enhancing Investigative and Reporting Skills of Journalists in Combating Money Laundering/Corruption in Nigeria' is apt, adding that: "The crucial role of the media in identifying and reporting corruption and awareness creation is important for nation building and preservation of democracy."
He revealed that in Nigeria, investigating journalists in collaboration with their counterparts have uncovered and reported corrupt practices within and outside the government.
He said: "This has sparked mass action and induced increasing demands for transparency in government. The Panama Papers is one of such investigative work and the recent reports of bribery and certificate deficiencies by serving government officials too.
"Let me recall that media have been instrumental in revealing massive corruption scandals in Panama and Paradise papers, which included hundreds of Nigerians from all walks of life that were hiding money in tax heavens.
"Unfortunately, these investigations and reports have not attracted commensurate sanctions and convictions, neither have we been able to witness any consequences thorough dismissals, investigations or let alone prosecutions. While in other countries, leading politically exposed persons had to leave the offices, in Nigeria these individuals are celebrated.
"We have to ask ourselves, why is it so?"
Speaking in similar vein, the Chairman, AML/CFT CSO Forum, Nigeria, Wale Ogunade, said corruption has metamorphosed into a sophisticated phenomenon which has created the need for strong investigative reporting.
He noted that: "In fact, the effect of this triple-headed monster on the populace is so great that it has taken a serious dimension, in terms of peer group influences, depression, loss of those age long cherished morals and such other vices that erode family unity, values and traditions.
"We should note that the states are best served when more information of public interest are made available to more people. Information allows and encourages free and open dissemination of ideas and discourse, with the understanding that anti-corruption, anti-money laundering and counter financing of terrorism efforts flourish best with the help of an informed citizenry."
Ogunade stressed that the media has a role to play in the fight against these triple-headed monster by promoting and protecting the freedom to seek, receive, publish and disseminate information concerning corruption.