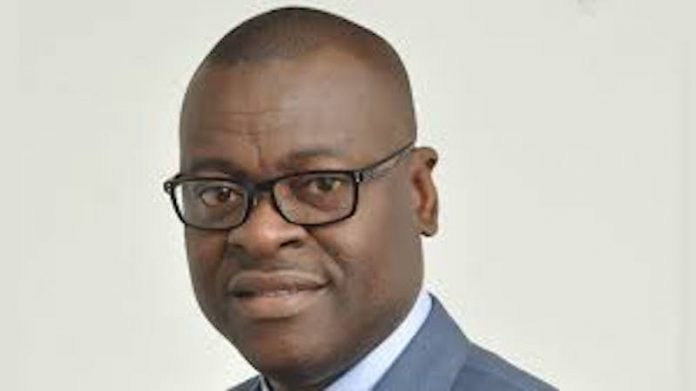 Bamidele Famoofo
The Managing Director, Flobal Trust Limited and author of 'Multiple Bold Steps,' Mr Abayomi Adeyeri has advised Nigerians to be entrepreneurial and seek ways to create multiple streams of income.
This is to enable them create sustainable wealth and attain good living standards.
He said Nigerians must learn to optimise their incomes and cultivate good attitudes so as to succeed in life.
He pointed out that Flobal Trust Limited, an investment advisory company licenced by the Securities and Exchange Commission (SEC), was aimed at building a world-class investment institution with sustainable growth and to expand the worth of its customers by providing innovative investment advisory services.
A former senior management member of Ecobank Nigeria, Adeyeri, said with its real estate and investment company subsidiary called Flobal Capital LLC in the United States of America, Flobal Trust's mission is to provide effective platform and enabling environment that will facilitate and ensure convenient and accessible services and opportunities to its customers.
Speaking against the background of the introduction of his book, Adeyeri said Nigerian youths, especially those not employed and salaried workers should learn how to create multiple streams of income without necessarily compromising any good values, adding that civil servants in Nigeria should step up their customer service skills and imbibe ownership spirit.
According to him, his desire to see others succeed in life and the urge to pass a strong message that anyone can make it irrespective of colour, gender and challenges of life motivated him to put his experience and knowledge as a senior wealth creation expert into a book.
"I intend to speak to our youths never to quit and not to be discouraged. The power to create lies in every youth. They are to activate same and turn their desires into reality.
"The various tools required for activation of creation power are enumerated in this book. Also, every employee should know that they are limited in wealth creation. The true wealth creators are entrepreneurs," Adeyeri said.
He said the book takes people through the art of taking multiple bold steps and serve as a confident booster noting that in order for anybody to take bold steps, such a person must be courageous and have a strong positive attitude.
"The thrust of the book is to plan well and put strategies that will ensure success in life in place in the various cycles of life discussed in this book. This is my first book and I intend to write more. It is currently available on Amazon, Barnes and Noble and Multiple Bold Steps website and most online bookstores with delivery period of between two days to one week depending on your location in the world. However, we plan to partner with any reputable publisher in Nigeria to publish the Nigeria version of this book soon," Adeyeri said.