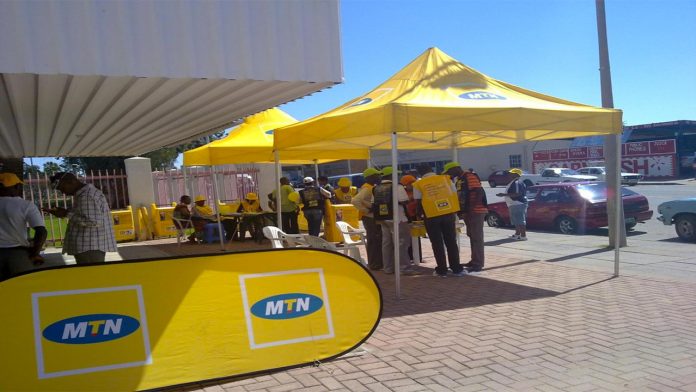 For more than three hours on Saturday November 3, 2018, parents, teachers and marathon fans were thrilled by the performance of nearly 2000 children who took part in the 2018 Lagos Kids Mini Marathon – an initiative of St. Saviour's School, Ikoyi Endowment Fund.
The Lagos Kids Mini Marathon – which was supported by MTN through its mPulse (a special customer proposition for teens and tweens) – is the first kids-focused marathon event in Lagos and was created to inspire children to be more physically active from an early age, as well as raise funds for charity.
This year's event had as its theme: "Active Kids Rock".
After an exciting run through the streets of Ikoyi, the race ended with Gbenle Similoluwa and Goodluck Dara emerging winners in the male and female category. They each went home with a prize of N100, 000, courtesy of MTN.
The second prize-winners Muritala Toheeb and Agbede Ibukun received N50,000 each, while Akodenu Joleme and Olojede Tofunmi went home with N25,000 each as third prize winners. Participants at the event also went home with various gift items courtesy of MTN Nigeria.
Congratulating the winners, the Chief Marketing Officer, MTN Nigeria, Rahul De said "this event not only provides a platform for the participating kids to engage in physical exercises; we believe it would also stimulate children to adopt healthy lifestyles from a very young age."
One of the beneficiaries, Goodluck Dara while receiving a cash gift of N100, 000 from MTN Nigeria, expressed her excitement stating, "I have just won the kids marathon for 5km, it was very exhilarating, very fun and last year I came second. What I did this time around was to keep motivating myself that I could do it."
"My motto is start strong finish strong and that is what really drove me to do my best today and I want to say thank you to MTN for supporting this event." Dara added.
This is the second edition of this competition, with last year's event featuring over 2,000 participants from about 50 schools.