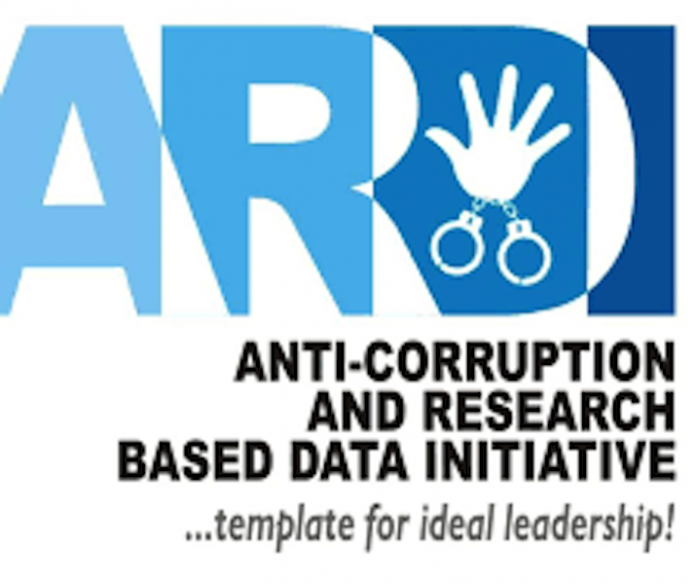 Onyebuchi Ezigbo in Abuja
A coalition of 24 Civil Society Organisations (C24) United for Good Governance and Electoral Integrity in Nigeria, has raised the alarm that some desperate politicians have planned to distabilise the country, by trying to compromise critical institutions of goverment before, during and after the 2019 general elections.
The coalition said that these elements are trying to recruit pilliable officials within the electoral umpire and the judiciary who will do their bidding.
The Executive Secretary of Anti-Corruption and Research Based Data Initiative (ARDI), Mr. Dennis Aghanya, raised the alarm on behalf of the coalition at a press conference held yesterday in Abuja.
"This army of mischief-makers are being recruited gradually but surely at all levels within the electoral body to undermine elections through a multiplicity of actions and utterances planned to call into question the integrity of the polls and create disaffection likely to engender violence," he said.
According to him, the coalition is raising the alarm based on its investigations, saying that such politicians should retrace their steps because Nigerians are watching.
He added that the plan of the politicians to disrupt the county`s peace could not be unconnected to the fact that the President Muhammadu Buhari-led administration had prosecuted many highly influential members of the political class for looting public treasury when they held public office.
Some of these politicians, he noted, had been forced to pay back huge sums of money stolen from the federal government through shady companies and business practices.
He further noted that such politicians were prepared to wreck anything, even the country itself, to prevent the inevitable reckoning, saying that they had responded with curious political realignments to strengthen their conspiracy.
"These rattled members of the political class consider themselves in a race against time to ward off the evil day when they must account for their misdeeds against the people.
"May we by this briefing, put them on notice that all is known, and we will not hesitate to name names should they fail to drop their ungodly activities.
"Let it be known that we will keep watch over our homeland to make sure that her peace and development is not frustrated by anti democratic and corrupt elements," Aghanya said.
He said that the Buhari administration had also undertook a cleansing exercise of the judiciary earlier in the year, raiding residences and making arrest of some highly placed judicial officers in the country.