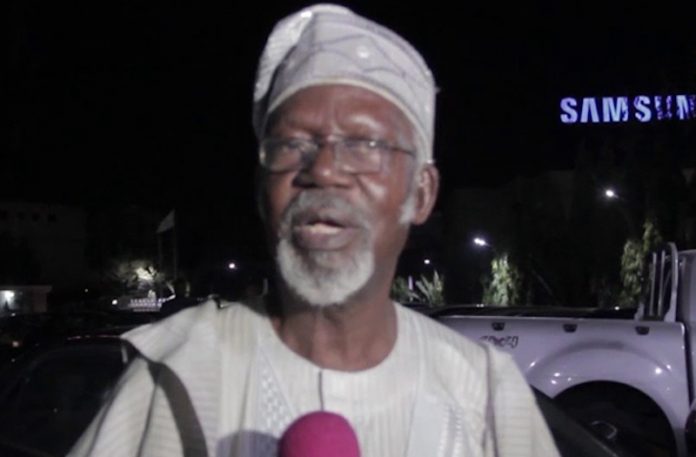 Chineme Okafor in Abuja
The Institute of Oil and Gas Research and Hydrocarbon Studies, has said the federal government's clean-up efforts at oil spill sites in the Niger Delta region has been unsatisfactory.
The Institute also called for more funding assistance from relevant stakeholders for research into other unexploited mineral deposits that are of commercial quantities in Nigeria.
The Chairman of the Institute's Council Prof. Akin Akindoyeni, made the call at its annual forum and award ceremony which was recently held in Lagos. A text of Akindoyeni's speech at the event was made available to THISDAY.
He noted that the world was gradually sourcing for alternative energy sources, and that it was common knowledge that tremendous progress had been made in the production of shale oil, sand oil and other energy sources by countries who want to reduce green gas emission in their use of fuel to run their economies.
"An important area which should also not be overlooked is the pollution of the oil field environment. The current environmental cleaning effort is unsatisfactory, to say the least," Akindoyeni said.
He further said: "More importantly, to what use will those sites be put after cleaning? For previous agricultural land, it will no longer be useful."
Speaking on the need for Nigeria to consider sourcing for alternate energy sources, Akindoyeni stated: "If the current rate of progress is maintained, then the need for heavy oil production will be reduced for the manufacture of the bye-products such as grease and hard polymers only.
"We are advocating for funds to objectively research into most probable uses of such sites after the cleaning exercise."
He further noted that the institute believed that the responsibilities of oil companies in Nigeria were not exhausted until, "there is an economic utility conclusion of the exercise."
Akindoyeni explained that the Petroleum Industry Governance Bill (PIGB) was a step in the right direction to reform the country's oil industry but was deficient in many facets.
He said the bill provided for the control of the industry's destiny to still remain firmly in the resolute grip of the public sector, adding: "There are also other unexploited mineral hydrocarbon deposits available in commercial quantities in such countries as Nigeria and Gabon. A typical example is the unexploited Nigerian Bitumen deposit."
"In finding more economic alternatives for traditional oil and gas as well as hydrocarbon products, countries with such deposits may soon find these minerals unnecessary to exploit in the face of more efficient alternatives," Akindoyeni stated.
He disclosed that the Institute was established and registered as a cooperative intervention organisation, between the public, intellectual and private sectors, adding that the Institute was set up with the objective of contributing to the development, stability and growth of Nigeria's oil and gas industry.
Send