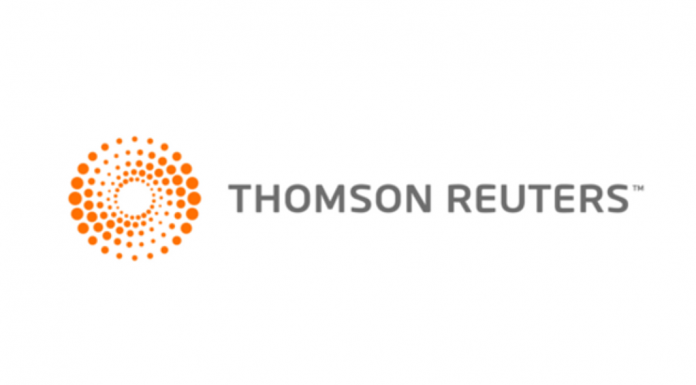 By Oluchi Chibuzor
One of the largest providers of financial market data, Thomson Reuters, has launched its new brand identity, Refinitiv, formerly the financial and risk business unit of the company.
This followed the completion of a partnership deal with a consortium of investors led by Blackstone, who now own 55 per cent of the new business. The standalone business – which includes the largest multi-dealer forex platform, with a daily average of $400 billion traded on FXall, FX Trading and Matching – was the outcome of a deal whereby Thomson Reuters sold a 55 per cent stake in its Financial & Risk business to private equity firm Blackstone.
Speaking recently in Lagos, at an unveiling ceremony, which was also to recognise and reward individuals and organisation that had excelled in their various areas of expertise, the Head of marketing Development, Thomson Reuters Rinitiv, Candice Dott, said the firm has great admiration for its customers.
He also highlighted some of the areas that necessitated the introduction of the award.
"We are surrounded by incredible people in the West Africa region and francophone countries, which are working in the area of financial inclusion, broadening and deepening the capital market, working on how to fight financial crime," she noted.
She further added that the purpose of the award was to celebrate and put the spotlight on customers and partners that helped the firm deliver its brand promise.
In his keynote address, the Deputy Governor, Economic Policy, Central Bank of Nigeria (CBN), Dr. Okwu Joseph, who was represented by the Director, Financial Market, CBN, noted that Thomson Reuter has been a dependable partner within the West Africa sub-region.
He also noted that the group has been developing support for financial products and information since 1999 when the central bank introduced the Interbank Foreign Exchange System of trading (IFEM 2-way quote trading system.)
According to him: "Financial system plays an important role in the economic stability of any nation, the constant competition among market participant from both new entrants and existing customers demands for an increased in innovation from Thomson Reuters as market players look to survive and prosper in Business."
Ogwu stated that market regulators play a key role in upholding efficiency by facilitating a stable regulatory environment where financial products and services are delivered in a way that maximizes cost and value.
Meanwhile Winners of the various award category included: For Best Partner – Bola Onadele. Koko of FMDQ OTC Securities Exchange and the award of  -Most Impactful Business – Doing Good and Doing Well- Ibukun Oyedeji of Ecobank
The award on 'Innovation' was won by  Bola Onadele. Koko; award on 'Embracing Technology' was won by Jacob Brobbey of Barclays Bank of Ghana Limited; Longest Service award was won by Ini Ebong of First Bank Nigeria and the award of the 'People's Choice' (voted for with a live poll by the attendees on the night, was also won by Ini Ebong.
Commenting on the award, the Managing Director for Africa at Thomson Reuters' Financial and Risk Business, Sneha Shah said "We are very excited to be bringing the Excellence Awards for the first time in West Africa. What is going to drive the success and growth of our economy is committed individuals and companies that are contributing to strong and stable financial systems and institutions.
"The inaugural 2018 West Africa Excellence Awards will recognise and highlight the great work of individuals and companies who amongst many outstanding nominees were selected, by the independent judges, as the ones producing the most impact for West Africa's financial markets."