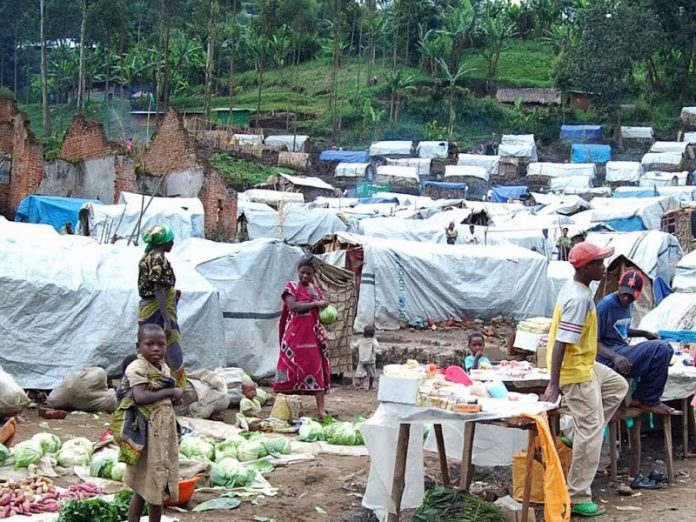 By Laleye Dipo in Minna
Some aggrieved male Internally Displaced Persons (IDPs) at the weekend attacked officials of the ActionAid Nigeria, a non- governmental organisation who were in Muye community of Lapai Local Government Area of Niger State for the distribution of relief material to survivors of the recent flood in the area.
Though none of the official was injured, it was gathered that a Hillux van with registration number Abuja BD826KWL, belonging to ActionAid had its windscreen smashed by the  IDPs.
THISDAY learnt that the irate IDPs were disappointed that only women were selected to be given relief materials by the non- governmental organisation as they argued that " all of us were affected by the flood".
According to the findings, the male IDPs actually expressed their disappointment at the policy to the officials at the beginning of the distribution of the relief materials but they were told  that the segment of the intervention was primarily for women.
"They waited for us to finish the exercise and as we were leaving they started throwing stones and other objects at us
"Some of us were hit but the real damage was to the windscreen of the vehicles in which we traveled to the IDP camp" one of the officials said adding that " we had to run for our lives".
The Humanitarian and Resilience Officer of ActionAids, Mr. Anicetus Atakpu, when contacted on phone, confirmed the story saying that " the situation was not unconnected with the trauma the IDPs are going through.
"We are not disturbed; we always expect this kind of thing," Anicetus Atakpu declared.
He, however , assured the male IDPs that the organisation would very soon implement another programme for them, saying that the proposed scheme would target how they would be gainfully employed.