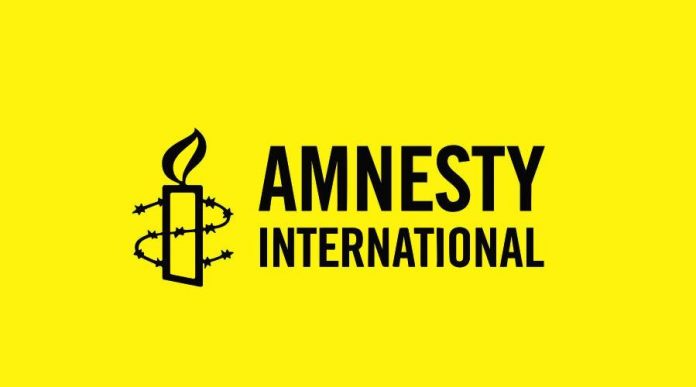 Oladipupo Awojobi
The Amnesty International (AI) has come under attack over its recent report that Nigeria's security operatives approached members of the Islamic Movement in Nigeria (IMN) who protested in Abuja not to restore public order but to kill them.
AI had in a recent report, alleged that they had obtained a footage of a shocking and unconscionable use of deadly force by soldiers and police against IMN members.
The report further claimed that the video footage and eyewitness testimonies consistently show that the Nigerian military dispersed peaceful gatherings by firing live ammunition without warning, in clear violation of Nigerian and international law," said Osai Ojigho, Director of Amnesty International Nigeria.
In a reaction at the weekend, owever, Coalition for Truth and Justice said it was not surprised over the report because AI had over the years given approval to the activities of violent groups in Nigeria such as Boko Haram, Independent People of Biafra (IPOB) as well as Islamic Movement in Nigeria (IMN).
The group's National Coordinator, Mr. Timothy Charles in a statement noted that the constant concocted reports by AI on situation in Nigeria showed that the organization was backing violent groups in the country.
Charles also warned the Amnesty International against continually undermining national security in Nigeria.
"While there have been widespread concerns about the selective nature of the activities of AI in Nigeria in particular and Africa in general, this recent ugly outing by AI is considered as a threat to humanity. In some quarters, it has been suggested that Amnesty International's website is a campaigning tool; it does not adequately reflect the depth of the organization's expertise or its internal priorities.
"In a news report by Economic confidential titled "Many rights, some wrong: The world's biggest human-rights organization stretches its brand," published on 22nd March 2007, it stated that there is "tension in the organization's "business mix" between high profile and less immediately rewarding work."
"While it is not surprising that Amnesty International has switched allegiance from Boko Haram to the Islamic Movement in Nigeria (IMN), it nonetheless indicates that Amnesty International has been unjustifiably meddling with the security affairs of Nigeria as a sovereign nation. And this has to stop immediately. We demand respect for our military who act in accordance with relevant national and international legislations for the benefit of our citizenry.
"This seeming repugnant attitude of Amnesty International was also manifested where it accused the Nigerian Military fighting Boko Haram terrorists in the Northeast of human rights abuses, whereas it has kept mum on the innocent women and children that have been victims of Boko Haram terrorists. This is the group that was silent on the continued detention of Leah Sharibu by Boko Haram and other humanitarian aid workers in Nigeria by Boko Haram.
"Amnesty International is in the business of spreading falsehood primed to indict the military while encouraging terrorist groups in Nigeria to cause bodily and psychological harm to the vulnerable group consisting of women, children and the aged," Charles said in the statement.