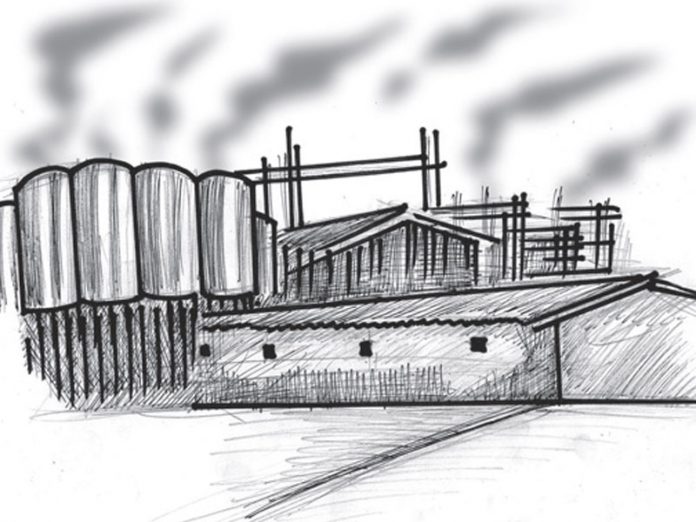 Government should ensure that the new penalty regime is enforced
Since the 1950s when Nigeria started oil production, gas has been flared indiscriminately by the oil companies operating in the country, despite its many implications. Yet legal efforts to reduce gas flaring and convert the resources into productive use such as generating electricity have never really come through. That may change with the recent increase in the gas flare penalty from N10 per thousand standard cubic feet of gas to N612.
According to an online gas tracking tool – the Nigerian Gas Flare Tracker – an initiative commissioned by the Nigerian Ministry of Environment and managed by the National Oil Spill Detection and response Agency (NOSDRA), gas flare happens when crude oil which are extracted from onshore and offshore oil wells come with raw natural gas to the surface, and which are burned off or flared as a waste product because there are no natural gas transportation, pipelines and infrastructure to take them up for productive uses. Flaring the gas thus becomes the cheapest option, particularly when gas prices are low and fines for flaring are either cheap or altogether not collected by regulatory bodies saddled with such tasks.
The online tracker further explained that hazardous air pollutants emitted from gas flaring have been shown to impact human health, and these include oxides of nitrogen, carbon and sulphur, as well as particulate matter, hydrocarbons and ash, photochemical oxidants, and hydrogen sulphide. These pollutants, it added, are associated with a variety of adverse health impacts, including cancer, neurological, reproductive and developmental effects. It noted that reported deformities in children, lung damage and skin problems have also been linked with gas flaring.
However, while there had been various legislative measures to curb gas flaring in Nigeria since 1969, and especially from 1984 when it became illegal to flare gas in the country without the written permission of the minister of petroleum resources, the practice has never really ended. It has rather been buoyed by a very cheap financial penalty of N10 per every 1000 standard cubic feet of gas flared. Similarly, a report by a 2012 Petroleum Revenue Special Task Force set up by the federal government, indicated oil companies often do not comply in paying the fine and when they do, they pay an old penalty of N10 per 1000 standard cubic feet flared.
With the recent launch of a new framework, the Nigerian Gas Flare Commercialisation Programme (NGFCP), the federal government seems poised to tackle the longstanding issue. According to the NGFCP Programme Manager, Justice Derefaka, the country loses approximately $1 billion of revenue to gas flaring because it does not have the capacity to capture and commercialise flared gas. He also indicated recently that the NGFCP would now go on to roll out its plans in the scheme to end gas flaring. According to Derefaka, the new regulations will underpin the implementation of the NGFCP, and provide transactional and commercial framework for interested investors to bid for and convert the flare gas to productive use.
We understand that the NGFCP will by its design, as a market-driven mechanism, attract competent third party investors from across the world to commercialise the country's flared gas. The flared gas would reportedly be available at a price the successful investors bid, for use as fuel and or feedstock in proven gas utilisation technologies. Also, we learnt the government has made it mandatory that going forward, renewal of oil leases in the country would be benchmarked on adherence to the objectives of the NGFCP. What that perhaps means is that there is no plan for gas processing, no renewal of oil lease. We consider this a worthy step and encourage the government to remain resolute in its implementation of the new fines and law.