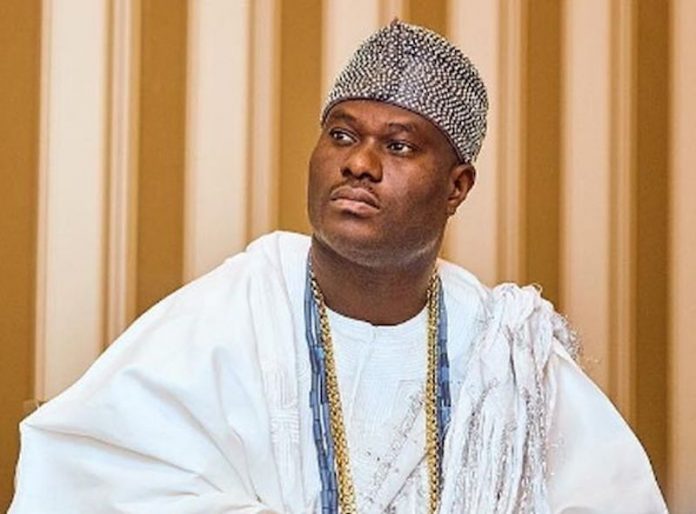 Stardom, it is generally believed, comes with a huge price.
If you are not too convinced about the veracity of this timeless claim, you may have to read about the life of the Ooni of Ife, Oba Enitan Adeleye Ogunwusi.
Since the 44-year-old royal father ascended the throne about three years ago, he has been under the watchful eyes of critical, nay nosy members of the society.
His action and inaction have always attracted diverse comments among his compatriots. Indeed, his deeds and, sometimes, misdeeds have either been over-reported or under-reported. How much more price can he pay for stardom?
Only last week, the Ooni of Ife announced that he had finally found a wife after "waiting patiently upon the Almighty, the King of kings."
His new found love, 25-year-old Shilekunola Moronke Naomi, whom he just married, is a popular evangelist.
The news came at a time when many tongues had been wagging about his continued single status, after his 17-month-old marriage to Olori Zaynab Otiti-Obanor crashed.
Many had thought that the development would have shut up his critics. But it appears he has not yet successfully kept controversy at bay.
A few days after the announcement of his new wife, a an estranged lover, Elizabeth Odunlami, took to Facebook and revealed what alledged transpired between her and the Ooni.
Odunlami, who works at the African Charities of America, alleged that the respected royal father promised to marry her and even used her name for business transactions that ran into millions of dollars!
She claimed that she would not have shared her pains on Facebook, but the humiliation was too much to bear.
In her comment sections, many of her friends consoled her, assuring her that she could still be queen if God wills.
Odunlami, who attends the Celestial Church of Christ and lives in New York, further claimed that she started dating the king a year ago and was so in love that 90 per cent of her posts were photos of the Ooni of Ife!
She wrote: "Kabiyesi Enitan Ogunwusi, I'm thanking you for the disappointment, after using my real biological name to execute your contract from Mr. John in California.
"As a matter of fact, you promised me to be your next queen before Naomi. Whenever I asked you if you have someone, you were always in denial.
"On certainty, you told me that all your so-called spiritualists positively accepted me as your new queen and that I shouldn't listen to rumours… always communicating with me everyday, promising me ticket to Nigeria soon.
"Had it been that I knew you're a liar, do you think that I would release all my personal information to both you and your contractor, who died in a ghastly accident? You put tears in my naked eyes and give joy to Naomi after getting your plenty million contracts successfully. You also told me after Olojo Festival that you're sending me ticket to board airline to Nigeria. If I want to deal with you in the American way, you'll be arrested in the USA.
"But for the sake of the love that I have for Yorubaland, I'll leave you with the judgment of God, Oonirisa Oba Funfun Nene.
"For those making Jess (sic) of me on Facebook, continue making Jess (sic) of me. I'm already successful and I'm a pillar. Nobody tackles with me. Vengeance is of the Lord between me and you, Akande Enitan Adeyeye Ogunwusi. Adabi Aroja a dafun iwo ati PA ti mo designate to bring the contract to you at your lle-Ife palace. Idajo Olorun Esan a wo afin e soon, wa mo wipe emi gangan ni atupa Jesu."
A source close to the Ogunwusi revealed that Odunlami is just one of those desperate ladies who threw themselves into the arms of the handsome monarch, adding that he had never promised anyone marriage until a few days ago.
"The so-called Elizabeth is nothing but a liar, who is just bent on damaging Kabiyesi's reputation. How can she claim her name was used to obtain contract? This is nothing but another lie from the pit of hell. Baba would never stoop that low," the source added.