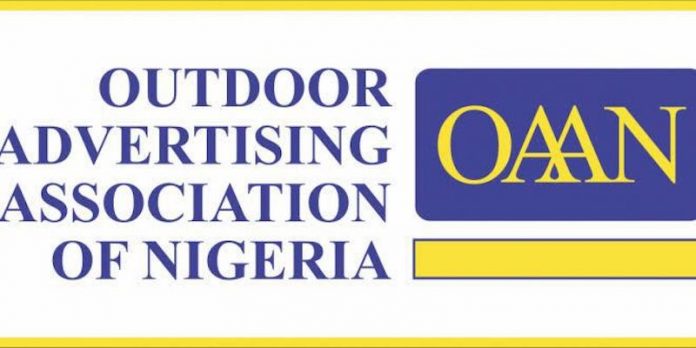 Businesses of top players in the marketing communications industry and other vendors working for multinationals are on the decline following rising debt profile of media buying agencies and multinational companies, writes Raheem Akingbolu
That the last few years have been tough for members of the Outdoor Advertising Association of Nigeria (OAAN) is like stating the obvious. First, it was the continuous clash between them and the Lagos State Signage and Advertising Agency (LASAA) over regulatory complexity. But according to THISDAY investigation, the current challenge the industry is contending with has to do with poor payment system on the part of multinationals and media buying agencies.
A source at the Advertising Practitioners Council of Nigeria (APCON) has revealed that outdoor practitioners and other vendors working for multinationals were being owed N75 billion, which is about 50 per cent of the industry's N150billion annual billings. This is believed to be having adverse effect on the economy of the integrated marketing communications (IMC) industry and the small and medium-sized enterprises (SMEs), in Nigeria. Many business owners are also complaining that delay in payment is not making it possible for them to approach banks for business finance.
The source further informed THISDAY that many companies, especially the multinationals flouted the rule of the business at will by deliberately delaying payment to their vendors beyond the agreed date. It was also alleged that what the companies push to the tables of Nigerian contractors could not be done in advanced markets.
The delay in payment, it was gathered, has been attributed to the sudden twist in the existing payment due date of 45 days by multinational companies who are said to be demanding for 180 days to process media invoices before payment made.
However, the Nigerian advertising practitioners and media owners have decried this request, stating that it negated what was fashionable and obtainable at global markets.
According to reports, companies like Coca Cola, Nigerian Breweries, Unilever and Procter & Gamble pay agencies between 60 and 90 days after job execution in other countries, despite the consistent credit policy in place in those markets, but the reverse is said to be the case in Nigeria as a result of various bottlenecks that often delay payments. In the current brouhaha over the issue, a media buying agency, Media Fuse Dentsu Aegis Network, is being alleged by some agencies to be frustrating Nigerian firms and vendors working for companies like Coca Cola, Nigerian Breweries, Guinness, Arla Food and other multinationals.
Among other complaints, Media Fuse Dentsu Aegis Network is alleged to be abusing the system by delaying LPO to buy more days and extending a payment that should be paid within 90 working days to 120 working days.
But in an interview with THISDAY, the Chief Executive Officer of Media Fuse Dentsu Aegis Network in Nigeria, Emeka Okeke, dismissed the allegation, arguing that those spreading such news were either ignorance of the working of global companies or deliberately distorting facts to suit their conditions. He, however, called on agency owners to bring their hearts together and know what they want.
"Under our network, it is not possible for anybody to delay payment because of the structure in place which is like a waterproof system. But unfortunately, some agencies in this part of the world often close their eyes and mind to the fact that clients have specific payment due date, which is global and not restricted to a particular country.
For instance, for Airtel, Nigerian Breweries, MTN and Cadbury, it is 90 days, whereas for Coca Cola, it is 60 days. All over the world, these are sacrosanct and not restricted to any country," Okeke said.
While admitting that Nigeria has its own peculiarities, Okeke stated that his team sometime appealed to clients who pushed for credit guarantee to take a second look at the issue in the case of Nigeria and work out a possible middle way. To this end, he cited the case of Coca Cola, a new client, that had just agreed to be amenable to terms and condition that will work for all parties. He, however, added that the agency's work with Coca Cola will not start until October.
He said: "In whose interest will our company delay payment when we know that it is when payment is made that we can have our own commission. Having stated this, I think it is therefore illogical for anybody to allege that we create unnecessary bottlenecks when it comes to payment of jobs done," he added.
Meanwhile, the issue is currently generating debate among the players in the marketing communications industry, especially the outdoor owners, who are complaining that Nigerian companies like Dangote and Globacom, have joined the league of debtors.
The controversy over debt between members of the Outdoor Advertising Association of Nigeria (OAAN) and Globacom Nigeria Limited reached the climax three years ago when the practitioners alleged that the telecoms company was owing them about N1billion.
At a point, the association issued a statement that members should stop working for the Globacom brand. Around the same time, Glo was said to be owing its vendors, who were operating under the aegis of the Wireless Applications Services Providers Association of Nigeria, over N2 billion.
But a senior communication officer at Globacom, who spoke to THISDAY on the condition that his name will not be in print as he was not authorised to talk, dismissed the allegation, arguing that OAAN members wanted to dupe Globacom until their dirty deals in conjunction with some Globacom staff was unraveled. According to the source, there was an audit carried out on billboard hoardings and it was discovered that the rate used for the evaluation of jobs delivered were not accurate.
"It is unfortunate that the issue created a lot of furor, but the truth is that the outdoor practitioners were not sincere, if the outcome of the auditing carried out is anything to go by.
For instance, the amount charged on an LED billboard in Ajangbadi, which is not in a premium location was the same with what was charged on a similar billboard on Osborne road, Ikoyi. Everything turned out to be a scam, of course under such circumstance, payment could only be done under a serious scrutiny," the source said.
On the way forward, two former presidents of the Association of Advertising Agencies of Nigeria (AAAN), Messrs Udeme Ufot, and Kelechi Nwosu, have called for trust among the stakeholders in the industry.
According to Udeme, there is no business that involves two organisations that would not come with debt, adding that things become messy when hope got dashed.
"It is a normal in business to record debt, but it is sad when the debt becomes a long-term burden for the organisation owed. To say some multinationals are liable in this regard is like stating the obvious, while some have been exceedingly responsible in the same regard too. Overtime, we have witnessed a situation whereby a payment that was supposed to be paid in 45 days, go to 90 days. Unfortunately, a Nigerian vendor, who can easily contact the MD of Access Bank for instance cannot get to the account department of any multinational. In some cases, some multinationals close operation and move out of the country, leaving the agency to lick the wound."
For Nwosu, who admitted that the problem is about trust and integrity, there is urgent need by stakeholders to build trust which has since broken down.
"The challenge is about trust, if a client says, he will pay in 30 days and I trust him that he would pay, there will be no cause for alarm," he said.
Speaking in the same vein, a senior advertising professional and Group Managing Director of Centerspread Grey, Mr. Kola Ayanwale, said the media debt challenge, which had been ageless was now taking a new twist if clients now demanded for 180 days.
Ayanwale stated that such demand could not be justified while the companies in their home countries don't do such for the media in their respective countries. He, however, advised media owners, the advertising agencies and other stakeholders to rally in resolving the ever – rising media debt.
Also, Vice President of Media Independents Association of Nigeria, MIPAN, Mr. Femi Adeusi, said he was yet to know about the 180 days request, but nonetheless decried the undue delay in paying the media. This, he also attributed to the challenges in the terms of agreements for some of these businesses.
Adeusi stated that some business terms and conditions jointly agreed with clients might cause delay in payments. He advised agencies and media owners to always scrutinise terms before they enter into business terms.
Besides, Adeusi, who is also the managing director of BrandEye, stated that any media owner, who is aggrieved with any MIPAN members should not hesitate to approach the association with proofs of their cases which include contract terms and agreement and also the proof of job performance as well as their written petition.
The chief executive also attributed delay in payment to poor job execution or disagreement or failure in full and agreed implementation on media contracts. He, then enjoined media owners to be very mindful in the ways they execute and handle clients' jobs.