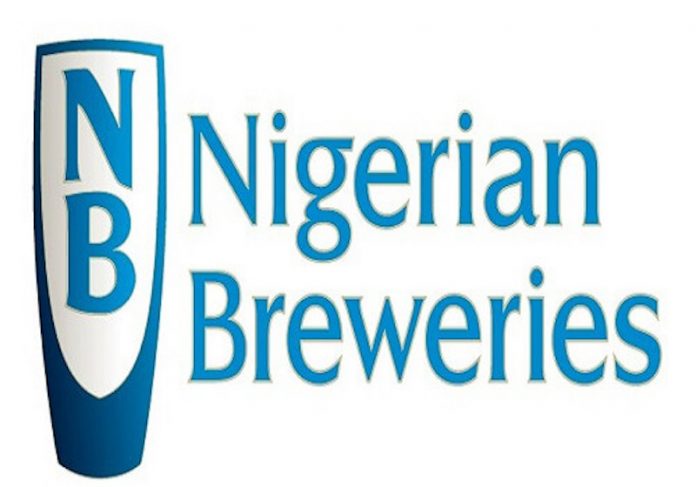 Goddy Egene
Leading brewery firm, Nigerian Breweries Plc yesterday announced an interim dividend of 60 kobo for the nine months ended September 30, 2018. The dividend announcement followed the release of the company's nine months results, which showed a decline in top and bottom-lines.
The interim dividend is 40 per cent lower than the 100 kobo interim dividend paid in the corresponding period of 2017. Details of the nine months results showed revenue of N254.998 billion in 2018, down from N270.206 billion in 2017. Excise duty expenses went up from N15.539 billion to N16.932 billion, while cost of sales fell from N147.805 billion to N143.350 billion in 2017. Gross profit stood at N94.715 billion compared with N106.862 billion in the corresponding period of 2017.
Other income declined from N2.047 billion to N658 million in 2018, while marketing and distribution expenses fell marginally from N51.862 billion to N51.448 billion. Administrative expenses rose from N14.750 billion to N16.183 billion. However, net finance cost fell from N7.869 billion to N5.267 billion.
Despite a reduction in finance cost, profit before tax fell 34 per cent to N22.474 billion in 2018 from N34.427 billion in 2017. Profit after declined by 38 per cent from N24.011 billion to N14.789 billion in 2018.
However, the directors have recommended an interim dividend of 60 kobo per share to be paid to shareholders on October 10, 2018.
When the Nigerian Breweries Plc posted a decline in PAT for the half to June 30, 2018, it had attributed the decline to the new excise duty introduced by the federal government. According to the company, the new excise duty regime and higher rate of beer introduced in June 2018 further impacted on affordability in the period under review.
The government had approved an amendment to the excise duty rates for alcoholic beverages and tobacco with effect from June 4. And the then Minister of Finance, Mrs. Kemi Adeosun said that the new excise duty rates were spread over a three-year period from 2018 to 2020 in order to moderate the impact on prices of the products. According to her, the new excise duty regimes followed all-inclusive stakeholder engagements by the Tariff Technical Committee of the Federal Ministry of Finance with key industry stakeholders. According to her, the upward review of the excise duty rates for alcoholic beverages and tobacco is to achieve a dual benefit of raising the federal government's fiscal revenues.