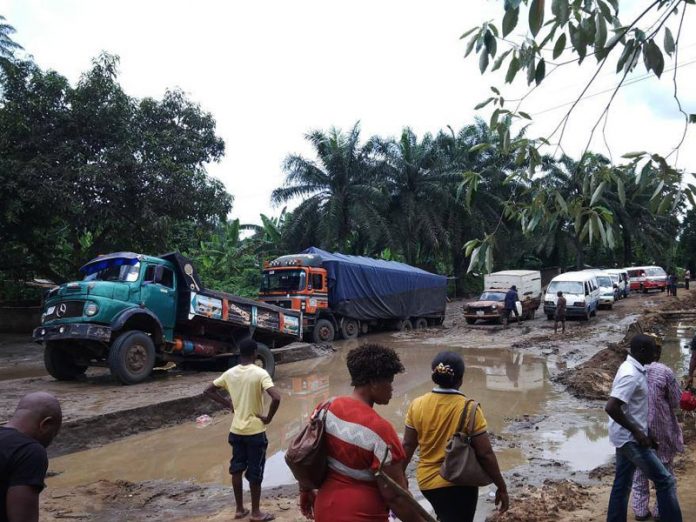 Okon Bassey in Uyo
Despite priority given to the road sector, the Nigerian economy is said to be losing about N450 billions yearly as a result of poor state of the roads across the country.
This was disclosed thursday at the fourth bi-monthly Federal and States Security Administrators' meeting holding in Uyo, Akwa Ibom State capital.
The meeting attracted delegates from the Special Service Departments across the 36 states of the federation, including the Federal Capital Territory (FCT), Abuja.
Speaking at the event, the Permanent Secretary, Special Services, Office of the Secretary to the Government of the Federation, Mrs. Amina Shamaki, said the connection between transport infrastructure and economic growth cannot be over emphasised in Nigeria.
She noted with concern that the contribution of transport to total Gross Domestic Product (GDP) had been on the downward trend in spite of the fact that 20 per cent of annual budget is put on road projects at both federal and state levels.
"The same poor state of roads has resulted in poor productivity of workers as immeasurable man-power was lost in traffic congestion on daily basis and avoidable accidents and also serve as hot bed for the perpetuation of crime like robbery and kidnapping.
"It has become imperative for state governments to collaborate with the federal government to articulate a pragmatic framework in ensuring motorable roads", she stressed, adding that this will further reduce the cost of transportation of goods and services, poverty and boost economic growth.
On the forth coming general elections, Shamaki urged the electorate to be wary of political gladiators with selfish interests and be protective of their votes which is their rights and power.
She expressed concern that vote buying and political intimidations were now new dimensions that characterise election in the country.
"Governments at all levels are urged to emplace measures that will improve the standard of living of the populace while the National Orientation Agency continues to sensitize the populace on the ills of selling their votes."