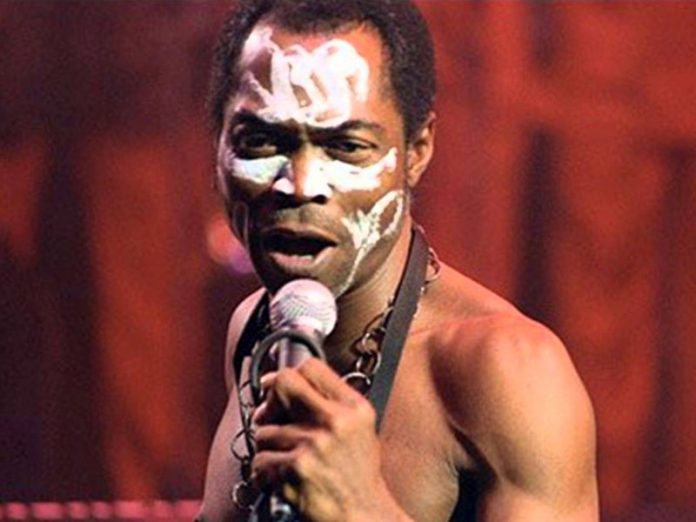 Yinka Olatunbosun writes that at FELABRATION 2018, a high note was struck with the launch of Lanre Arogundade's booklet, which peers into Fela's music message and chronicles the days of student activism and its role in Fela Anikulapo Kuti's freedom from prison under military rule in Nigeria
In the spirit of Felabration 2018, with the slogan, "Overtake Don Overtake Overtake'', admirers of Fela gathered at the Kalakuta Museum, the final residence of the legendary Afrobeat musician, Fela Anikulapo Kuti, to reminisce on the life and times of the great revolutionary. But it was not just a talk-shop, a booklet which reminded the comrades of the years of pamphleteering, was launched.
Titled 'Fela: Yesterday's Message as Today's Reality', its author, Lanre Arogundade, is a front-line journalist, who was actively involved in the struggle for a socially transformed Nigeria along social lines.
Arogundade, a friend to Fela's brother, Beko Ransome-Kuti, recalled how he secured an opportunity to interview Fela, usually in the early hours of the day, about 1 am and his role in mobilising Nigerian students to campaign for the release of Fela who spent two years in detention (1884-1986) during the military rule by the then Head of State, General Muhammadu Buhari.
With foreword written by Adeyinka Olumide-Fusika, SAN, the booklet as described by Publisher, Premium Times, Dapo Olorunyomi, is a "snap-read'' capturing the defining decades of Fela's radical years.
During the panelists' session, the culture advocate, Jahman Anikulapo, a culture activist and former Editor, Sunday Guardian, described Fela as a global cultural essence and a very humble person who never stared into anyone's eyes.
"Fela committed class suicide by fighting for the masses. Fela shaped a lot in my life and I believed he did the same for a lot of young people. Many of today's youths accept Fela's music even though they never met him,'' he remarked.
He added that for anyone to challenge the system the way Fela did, one needs to be educated.
Kunle Ajibade, one of the heroes of democracy in journalism, described Fela as "an intoxicant". Referencing the educational system that produced the likes of Arogundade, Ajibade mentioned that ideological books such as "Zambia Shall Be Free'' and others were part of the syllabus that groomed the author.
Fela's first manager and biographer, Benson Idonije, also remarked that he had predicted that his book, 'Dis Fela Sef' would inspire other writers to write on Fela.
Odia Ofeimun, a poet and former secretary to Late Chief Obafemi Awolowo, made some resounding comments about Fela and his engagement with politics.
"Fela was not always right, but he was able to make himself relevant to national discourse by widening the theatre of expression,'' he argued.
The Deputy Managing Director, THISDAY and a pro-democratic activist, Kayode Komolafe observed that no one could call Fela a Yoruba musician in spite of his Yoruba roots.
"He is a pan-Africanist with political groundings,'' he said, adding that the philosophical leap that people like Fela proposed was progressive, not regressive.
Dr. Abiola Afolabi Akiode, the only female comrade at the launch said that she was initiated into activism by her first visit to Fela's Shrine at 19.
A.J. Daggar Tolar performed a revolutionary poem titled, "Fela Anikulapo Kuti'' from his anthology, "Search for the Self'', tapping copiously from popular Fela song titles.
The booklet is dedicated to Comrade Segun Sango who was meant to be a co-author of the literary piece but for his ill health.