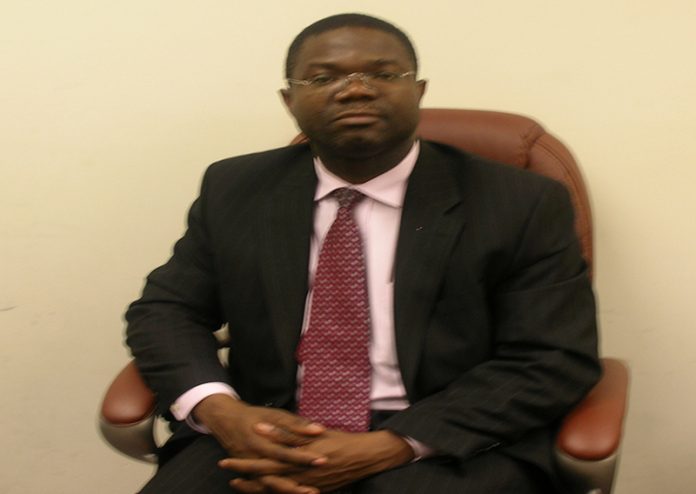 By Olaseni Durojaiye
The governorship candidate of the Alliance for Democracy (AD) in Lagos State, Chief Owolabi Salis, has cautioned youths to shun violence even as he warned them against being used to perpetrate electoral violence.
Speaking against the backdrop of recent politics related killings in the Bariga and Shomolu axis of the state during which loss of lives were recorded, Salis said politicians who recruit youths as political thugs do not mean well for Nigerian youths.
At least two persons, identified simply as Small J-Pron and Solomon were reportedly killed and several more wounded at Home Touch Kitchen, in Bariga axis of the state when a bloody fight broke out during a political meeting last week. The fight broke out when rival cult groups stormed the venue of the meeting convened by a prominent politician in the area (names withheld).
Police had blamed the politician for the violence adding that he failed to notify the force so that men of the Nigeria Police Force could provide adequate security cover to guide against outbreak of violence and any disturbance of public peace.
The AD candidate lamented that politicians in the area had resorted to recruiting students of secondary schools as political thugs adding that the students now see known political thugs and notorious street urchins patronised by desperate politicians as their role models.
"I enjoin Nigerian youths in general and in Lagos States in particular to shun being recruited as political thugs by desperate politicians. The situation has become so worrisome that politicians now recruit secondary school students; arm them for the purpose of formenting violence at political meetings, campaign venues and to intimidate defenceless voters during elections.
"Desperate politicians in the state now arm youths to kill each other. Some days back, two young boys were killed during a political meeting at a venue not far from here. What the youths don't realise is that politicians who arm them to cause violence and kill each other do not mean well for them. The youths should ask themselves if the politicians ever arm their own children and deploy them as political thugs. They arm them and immediately after the elections they abandon the boys. This is why you have so many illegal arms and ammunition in the state," he said.
He spoke during a sensitization dialogue session targeted at youths cum presentation of the party's deputy governorship candidate at his campaign headquarters in Lagos.
Salis also traced the rising cases of political violence in the state to bad governance even as he blamed the government for not creating jobs for the country's teaming youth population. He stressed that a major cause of rising violence among rival cult groups in the state was money from politicians in the state.
Earlier in his welcome address, Chairman of the Lagos AD, Mr. Kola Ajayi, presented Princes Abiodun Orelope-Ogunjimi as the deputy governorship candidate of the party in the state. He stated that Orelope-Ogunjimi was the younger sister of a onetime deputy Governor of Lagos State and current Senior Special Adviser to President Muhammadu Buhari on Women Empowerment and Poverty Alleviation.
Ajayi also disclosed that the party had concluded plans to write a petition to a former Head of State, General Abdulsalam Abubakar led Peace Committee to intimate the body of the rising cases of election related violence in Lagos State.
He further urged the media to take up the task of sensitizing Nigerian youths on the dangers of being used to cause violence and intimidate supporters of opposition parties during election campaigns and election proper adding that doing so is a civic duty that must be embraced by all well meaning individuals and organisations.