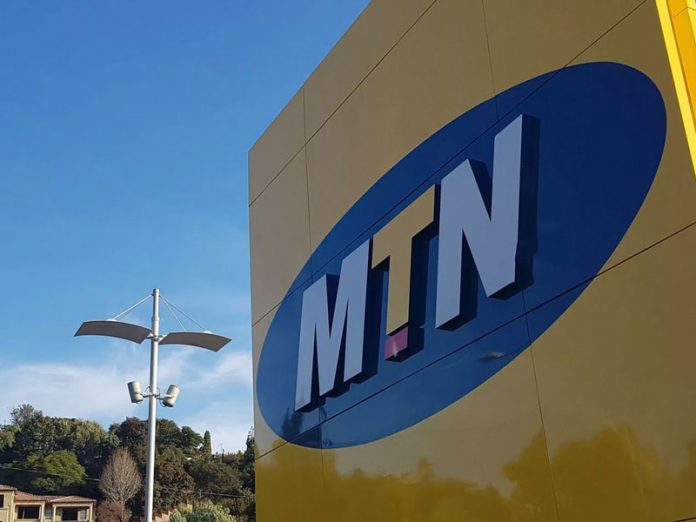 James Emejo in Abuja
The federal government yesterday admitted that the recent $8.1 billion fine imposed on MTN Nigeria and four other banks by the Central Bank of Nigeria (CBN) over foreign exchange infractions has had negative impact on investor-confidence in the economy.
Minister of Finance, Mrs. Zainab Ahmed, said authorities had since been working to offer some explanation to investors on how the matter was being resolved.
She added that government could not afford to allow a repeat of the development because of its implications for the economy.
She said, "Unfortunately this was negative for us but it's now being sorted out and we are bearing the cost of it. We have been engaging investors and trying to explain what is happening."
Speaking during a panel session on 'Sustainable Economic Opportunities: Ending the Vicious Cycle', at the 24th Nigerian Economic Summit, she said the issue was currently being sorted out.
The minister further fore-closed suggestions that more companies may also be punished for similar infractions.
According to her, "We are trying to make sure that this doesn't happen again. We are continuously discussing with the regulatory authorities and there will be no company next after MTN. Nobody is next because we just can't afford this kind of incidence to happen.
"The MTN incident was a very damaging one for us and that was one of the reasons why we have been out trying to engage our investors. But you see there is a tendency for big businesses to take regulation and government for granted."
According to her, multinational companies have however, been operating with impunity by showing disregard for extant regulations, stressing that government will not condone such attitude going forward.
Clarifying on the sanction on the South African company, the minister said MTN had only been asked to refund the amount it allegedly repatriated in violation of extant regulation.
CBN Governor, Mr. Godwin Emefiele, had recently said it was engaging with MTN and the affected banks to ensure the issue was resolved in a win-win situation.
Emefiele had hinted that the apex bank may reduce the amount it has ordered MTN Nigeria to repatriate.
While addressing reporters in London, Emefiele had said new documents provided by the telecom company would help to reduce the size of the claim.
Reuters reported that Emefiele said during a recent visit to London, "I don't think it will be staying at $8.1bn,"adding that he expected the issue to be dealt with amicably and equitably. "I want to believe that the figure will reduce. Whether it will be dropped completely, I honestly cannot say at this time," he added.
Emefiele said the apex bank had received documents about two weeks ago from MTN and four lenders involved in the case – Standard Chartered, Stanbic IBTC Bank, Citibank and Diamond Bank –and was in communication with all parties involved.
"The central bank will be examining these, then it will be escalated up to my level," he said, adding that he expected to get the results in a couple of weeks.
The two sides are locked in a court dispute over the transaction as the CBN filed a counter-claim to a court request by MTN, which is seeking to stop the bank from forcing it to bring back the money.
The apex bank also asked the Johannesburg-based mobile phone company to pay 15 per cent annualised interest on the sum until the court could give a judgment, and 10 per cent from then until the whole amount would be paid.
Emefiele stated that the MTN case was a one-off, and the central bank was not looking at transactions involving any other companies operating in Nigeria.
"We respect the sanctity of these companies," he added.
Emefiele also said the central bank would continue to intervene in the foreign exchange markets, adding that he believed in a stable exchange rate regime.
We Are Still Discussing with CBN, Says Telco
Meanwhile, MTN yesterday said it was continuing to hold talks with Nigerian officials to find a mutually acceptable solution to the dispute over the alleged transfer of $8.1 billion of funds.
"Shareholders are advised to continue to exercise caution when dealing in the company's securities until a further announcement is made," Reuters quoted MTN to have said in a statement on the Johannesburg Stock Exchange, where its shares are listed.