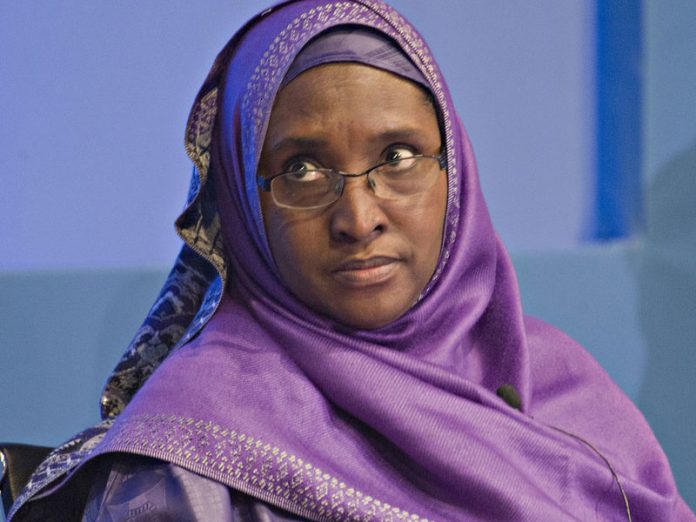 By Ndubuisi Francis in Abuja
The federal government has declared that the 2019 general election will not hamstrung its Economic Recovery Growth Plan (ERGP) target of 2020, expressing a commitment to focus on delivering the set goals.
The Minister of Finance, Mrs. Zainab Ahmed, gave the assurance on Tuesday, as a panelist on the sustainable economic opportunities for Nigeria at the ongoing 24th Nigerian Economic Summit in Abuja.
A statement by her media aide, Paul Ella Abechi, quoted her as saying that the federal government was aware of the sense of urgency and the need for consistency for a sustainable growth of the economy and that President Muhammadu Buhari had asked them to keep their eyes on the ball and focus on delivering on the ERGP.
According to the minister, "For the past four weeks or so, we have been talking to investors and we are sending out a message that the president has asked some of us to just keep our eyes on the ball to focus on delivering on ERGP and the goals that are set.
"He has said we should not allow ourselves to be distracted by the elections. So, there are few of us that are simply working towards 2020 which is the life of the ERGP, and also very soon we are going to start developing."
Ahmed said that elections are going to cause some distractions, adding that: "As long as we keep focus on what we have planned, we would be fine. We are sure that the president will pass through the 2019 elections and continue as president, so our focus is on 2020, not 2019."
Speaking further on a sustained economic opportunities, the minister noted that the country will harness the potentials of its large energetic youth population and their entrepreneurial zest.
She said government is also partnering the sector and helping small scale businesses access finance, creating the enabling environment, improving on infrastructure and making cost of transportation reasonable low.
According to her, "We have a situation where there is an economy that is beginning to go back to the path of growth but it is also exposed to a lot of fragility.
"Any external shocks will affect us significantly. We also have this growing unemployment that is really a threat to all of us. We have on the other hand a very large population of youths that are very active and very entrepreneurial. So that in itself is a very huge advantage to me because I think even though we are a country that is resourceful but most important resources that we have is actually our people and our energetic youths."