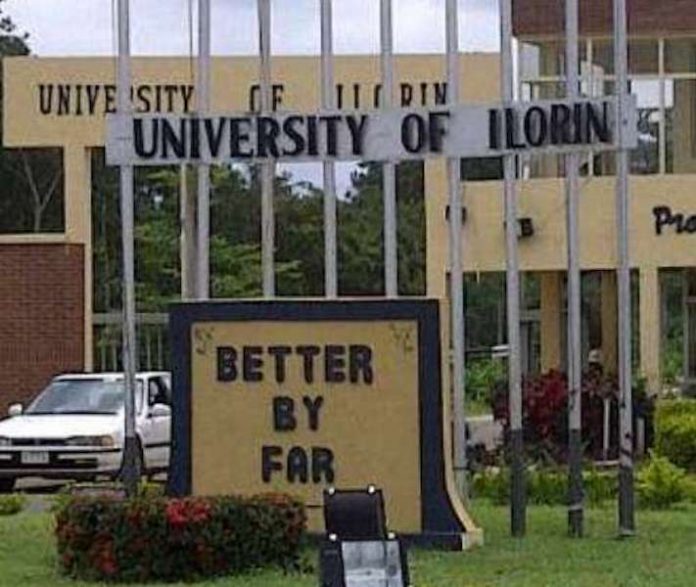 By Hammed Shittu in Ilorin   

No fewer than 103 students of the University of Ilorin, Kwara State will be honoured with first class during the forthcoming 34th convocation ceremony of the institution. 
Also, 2, 553 students will bag second class upper division, 5,750 second class lower, 1,660 third class division   and 36 students for pass division.
The vice chancellor of the University, Professor Sulyman Age Abdulkareem made this disclosure  in Ilorin on Friday during the press conference to mark the 34th  convocation programme of the University.
According to him, "out of the total 12,108 students that will be convoking on Tuesday, 23rd October, 2018, 10,330 are first degree/diplomas graduands while the remaining 1,778 are graduating with higher degrees /post graduates diplomas".
He also said that, "the institution would graduate 104 MBBS graduands,18 graduands in pharmacy, 49 in Veterinary medicine and 32 in nursing.
"Furthermore, a total of 25 graduands are obtaining diploma from the faculties of Education and management science. The higher degree to be awarded this year comprise 99 post graduate diplomas, I, 287 Masters from various faculties, 162 MBA/MPA/MILR/MPH/MHPH and 236 Phds".
He added that, "the graduating of 12,108 students this year  in its 34th convocation ceremony of the University is its highest of its kind in the 34 years of its existence.
The vice chancellor also said that, "The success is an outcome of our tenacity to end the 2017/2018 academic calendar on record time in spite of the challenges we contended with at the beginning of the session. 
"It is our wish to regularise our calendar and return to normal September to June academic calendar in order to bring back hope and glory to the entire Nigeria university system."
On his resolutions for the institution, the vice chancellor said that "it is my resolve that I will not rest on my oars and my management team has also resolved not to denounce or abandon me in my expedition. 
"Together, we shall arrive to retain the university of Ilorin on top for ever. I believe that the collective support of my management team and that of the entire staff of the University shall culminate in our collective victory."
Prof Abdullkareem who solicited the support of the media for the success of the administration in the University, said that,  such step would go a long way to assist the University to move into a greater height. 
He also advised the envious detractors of the institution to have a change of mind and join hands with the management of the institution so as to move the institution forward.