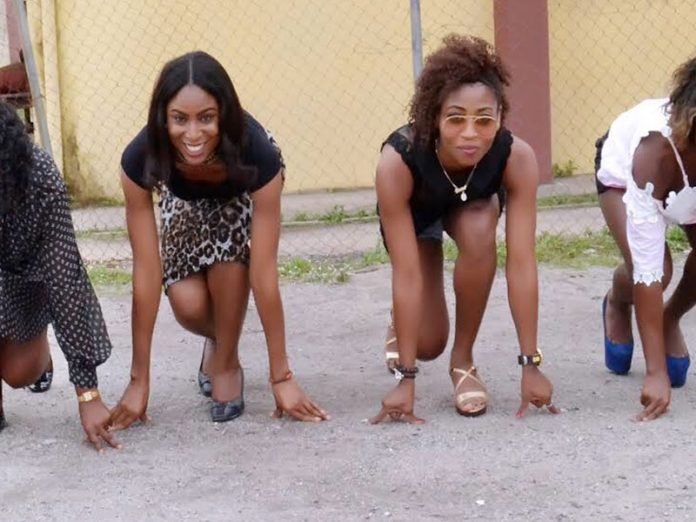 DAK Marketing Services Limited (DMS), an Integrated Marketing Communications Company based in Lagos, Nigeria would hold its 2nd Edition of its flagship programme, 4-Inch Heel Race Competition on Saturday, November 3, 2018 at the Main Bowl, National Stadium, Surulere, Lagos.
The event is aimed at creating excitement, entertainment and confident among young women in Nigeria. Young Nigerian women between the ages of 18-28 will participate in this competition wearing 4-inch high heeled stilettos shoe to compete on a 100 meter race.
According to the Managing Director and Chief Executive Officer, DMS Limited, Kalu Dede, the event is geared towards giving Nigerian young women a platform to showcase their talents and also to support their dreams.
In his words: "This event is aimed at empowering and enlightening young ladies on how to be smart and confident on high heels. We are concerned with the numerous injuries ladies encounter almost on a daily basis when walking on the streets or crossing the roads wearing high heel shoes because they lack the confidence to walk smartly on them. We then thought of creating this platform to address this issue effectively".
Dede added that the selection of participants cut across higher institutions of learning in the five geo-political zones in Nigeria including: South-South, South-East, South-West, North-West and North-Central. The first-three winners in all the zones will converge in Lagos for the grand finale.
"The overall winner at the grand finale will go home with fantastic prizes in cash and materials and also be the face of the competition for a year executing various social projects within the time frame of her reign" he said.
The first edition of the event, held last year, recorded a huge success and attracted over five hundred guests. Already, some brands have indicated their support for this year's edition. They include Rite Foods, Winco Foam, Intercontinental Distilleries Limited, Femina, Femina Hygienical Products Nigeria Limited, Emily Millionaire Cosmetics among others.