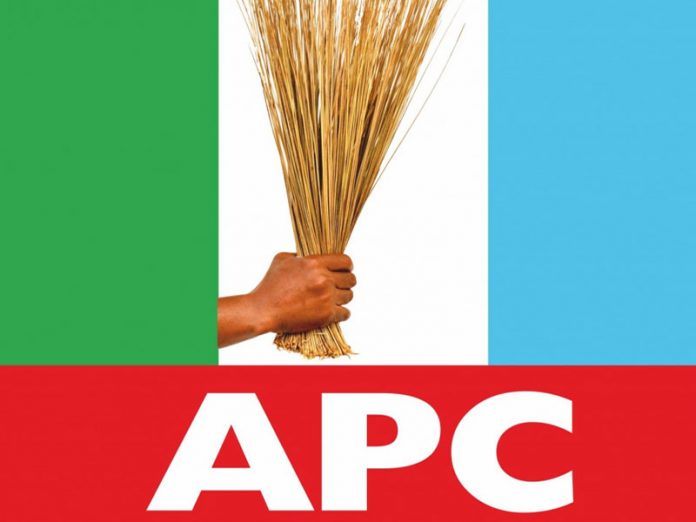 " To submit candidates list to INEC Thursday
Onyebuchi Ezigbo in Abuja
The National Working Committee of All Progressives Congress (APC) met late evening yesterday to consider the final list of candidates for the 2019 general elections.
The party leadership considered the the report of the five-member primary election Appeal Panel headed by former Edo State governor, Prof. Oserheimen Osunbor.
There have been disputes arising from the APC primary elections with aggrieved aspirants inundating the party national secretariat with petitions.
THISDAY however, gathered that the appeal panel, which was set up after the expiration of the deadline for primaries, found its hands tied and could not cancel any of the primary election result.
An APC source said rather the party had asked the appeal panel to recommend palliative measures that would assuage the grievances of the aggrieved aspirants.
THISDAY learnt that based on the recommendations of the appeal committee, the NWC may be compelled to substitute candidates where necessary.
The NWC meeting approved names of party candidates for onwards submission to INEC today (Thursday).
Meanwhile, APC has inaugurated the North East Zonal Executives Committee members elected during last National Convention.
Those inaugurated include, Kashim Mustapha Haruna, Zonal Legal Adviser; Amina Manga, Zonal Woman Leader; Ilya Hamed, Zonal Publicity Secretary, and Mohammed Abba, Leader of the Special Persons.
Mustapha Salihu, APC National Vice Chairman who performed the inauguration at the party's National Secretariat, Abuja, explained that the ritual was coming months after the election of the Zonal Officers because the Zonal Chairmen who are to inaugurate them were saddled with series of activities such as the Ekiti State governorship election, Ondo Primary and Governorship elections and the nationwide primaries shortly after the convention.
Salihu charged the newly-inaugurated Zonal Officers to hit the ground running and work hard to secure victory for APC in the North East geopolitical zone at the 2019 general elections.
He said he was confident that the officers were people of proven integrity with the political clout to deliver the entire North East to APC and sued for cordial working relationship between them and party leaders in the Zone.
"It is my pleasure to inaugurate these gentlemen and I hope we will have a very cordial working relationship. I wish them the best of luck in their duties and I hope they will discharge their duties without fear and favour, abide by the truth and with the fear of God.
"Like a child born during the war, immediately after the convention we started the Ekiti election after which we jumped into Osun primaries after which we go into the primaries for the nomination of candidates for the 2019 general elections. So this did not give us time to go back to zones and inaugurate our Zonal Officers".