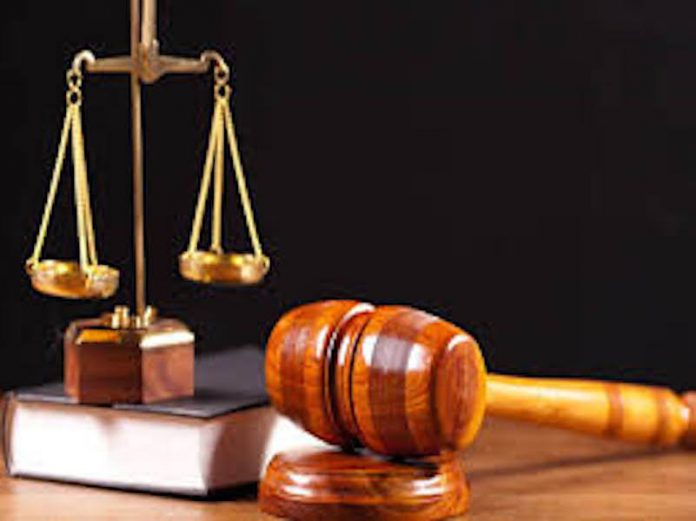 Alex Enumah in Abuja
Justice John Tsoho of the Abuja division of the Federal High Court yesterday ordered a temporary blockage of two accounts of Independent National Electoral Commission (INEC) with the Central Bank of Nigeria (CBN) over its alleged failure to settle a judgment debt of N17.258billion.
The affected accounts are: 002-01224-42021, 002-01224-41032, held by INEC in the CBN.
The Justice gave the orders while ruling on a motion ex-parte for garnishee orders nisi brought by the plaintiff, Bedding Holdings Limited, who, on January 28, 2014, got a N17.3billion judgment against INEC.
Justice Tsoho also in his ruling, ordered the Federal Ministry of Finance to temporarily withhold money already appropriated for INEC, whether already disbursed or yet to be disbursed.
Similarly, the court granted a garnishee order nisi attaching "all money, including, but not limited to foreign accounts attached to current accounts of the 1st judgment debtor in the possession of the garnishees/respondents (CBN and Federal Ministry of Finance) bearing the name of the first judgment debtor (INEC.)"
However, the orders, according to the judge, are to subsist until November 8, 2018, when the garnishee are expected to show cause why the orders made nisi should not be made absolute, by which the court will direct the deployment of funds in the judgment debtor's account to settle the judgment debt.
However, another lawyer to the plaintiff, James Odibah, while moving the ex parte motion for 'garnishee nisi' yesterday, urged the court to strike out similar orders made on May 24, 2018.
The request was predicated on the grounds that the earlier orders were made against parties wrongly joined as respondents in the garnishee proceedings.
"In line with the new policy of Treasury Single Account (TSA), those parties were not the proper parties. This motion is supported by a 39-para affidavit sworn to by Dr. Sylvester Osadolor Odigee, the Group Executive Chairman of the applicant.
"Attached to the motion are nine exhibits. We humbly rely on the exhibits. We urge your lordship to strike out our earlier ex parte motion and the order granted on May 24, 2018, which is still subsisting.
"My lord, this is to ensure that all the relevant parties are brought to court. We have removed all the impediments to the granting of this motion by withdrawing our earlier motion," Odiba said.
In his ruling, Justice Tsoho said on the strength of the information brought before the court by the applicant via the ex parte motion dated and filed on September 26, 2018, "the prayers sought therein, are granted."
Bedding Holdings had in 2010 sued INEC and some others for infringing on its exclusive "Patent Rights No: RP16642 and Copyrights Design No: RD13841 in and over Electronic Collapsible Transparent Ballot Boxes (ECTBB) and Patent Rights No: NG/P/2010/202 – Proof of Address System/Scheme (PASS)-embedded with the concept of the coded metal plate."