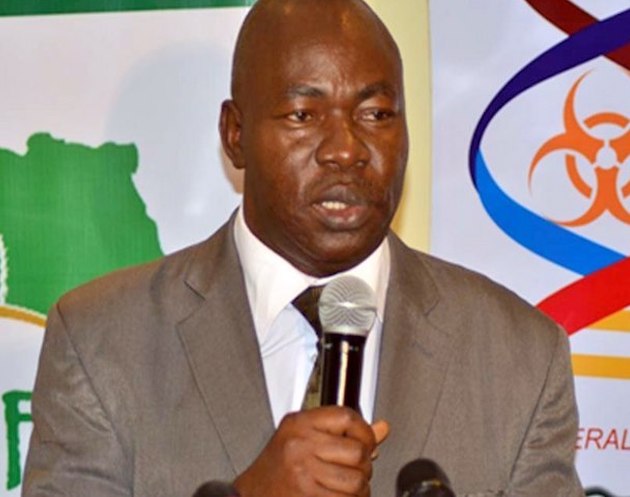 Udora Orizu in Abuja
Some ministries, departments and agencies (MDAs) in collaboration with the National Biosafety Management Agency (NBMA) have reviewed and validated a National Biosafety Mainstreaming Strategy that will further strengthen the biosafety regulatory regime and its inclusion in various sectors of the economy.
Speaking at an awareness seminar for key policy and decision makers in Abuja,
the Director General of NBMA, Dr. Rufus Ebegba, stated that in line with the need for collaboration and partnership among government institutions by the present administration, the Agency has taken it upon itself to regularly engage relevant stakeholders for their input in its decision making process.
According to him, "The National Biosafety Mainstreaming Strategy document developed by the NBMA was presented, reviewed and validated by representatives of line ministries, departments and agencies. The strategy is to among other things ensure continued effectiveness of the national biosafety system and synergy with sister MDAs for national growth and economic development".
He added that the strategy document identifies legislations and policies of line MDAs and analyses the entry points for biosafety to ensure smooth synergy with each institution.
"Some MDAs included in the strategy are Federal Ministry of Environment (FMENV), Nigeria Customs Service (NCS), Nigeria Agricultural Quarantine Service (NAQS), National Agricultural Seed Council (NASC), Consumer Protection Council (CPC), National Agency for Food and Drug Administration and Control (NAFDAC), Federal Ministry of Agriculture and Rural Development (FMARD) and Federal Ministry of Industry, Trade and Investment (FMITI)," he said.
The DG further said that NBMA already has functional memoranda of understanding (MoUs) with NAFDAC, NASC, NAQS and the Standards Organisation of Nigeria (SON) in line with the fulfilment of its mandate to ensure adequate level of protection in the field of safe transfer, handling and use of GMOs.
The representatives of the MDAs present conveyed their willingness to continue to work with NBMA in the regulation of genetically modified organisms (GMOs) to ensure that the practice of modern biotechnology does not pose any harm to human and the environment