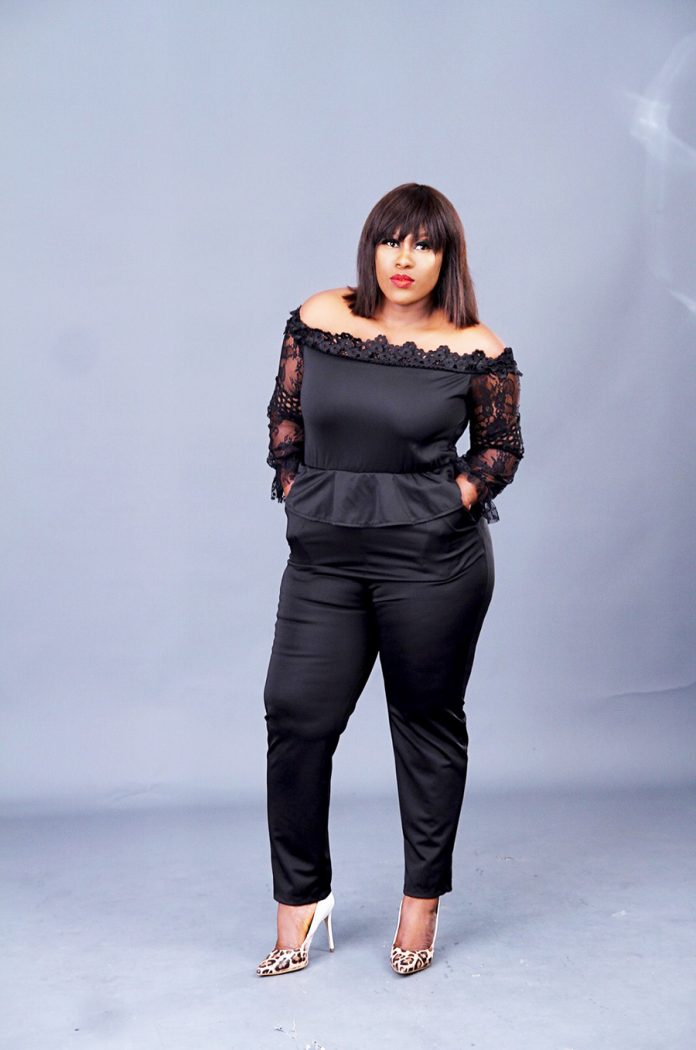 The release date for Uche Jombo and Ini Edo's movie, 'Heaven on my mind' has been set for December 7, 2018.
Jombo has had her fair share of cinema runs with several collaborations with top filmmakers like Desmond Elliot, Emem Isong. 
The highly anticipated movie which began pre-production in late 2017 and finished filming in March 2018 is the first collaboration between the two talented actors Uche Jombo and Ini Edo as co-producers and will be released under their film companies, Uche Jombo Studios and Minini Empire Production. 
Synopsis: To Ben Peters; marriage is a business transaction and he is hard working at it, his wife is sexy, a goal getter, hardworking and intelligent woman never denies him sex. This will be an amazing love story if he is talking about just one woman.
The combination of Uche Jombo and Ini Edo has resulted in the casting of popular Nollywood faces from English and Yoruba speaking sectors as the movie features talented actors like Uche Jombo, Ini Edo, Mercy Aigbe, Ray Emordi, Andrea Chika Chukwu, Femi Adebayo, Adunni Ade and Eric Ogbonna. 
Uche Jombo revealed that 'Heaven on my Mind' is a breath of fresh air when it comes to storytelling, production and casting. 
She said: "Heaven on My Mind is really a breath of fresh air when it comes to film making. The story, production, cast and crew members brought their A-Game to the table. It is refreshingly different and I had massive fun and joy filming this."
On this being her cinema directorial debut, Jombo said: "I mean we all get to a point in life when you just know that it is time to do something you really enjoy and take it to the next level. I have directed several movies but this being my first cinematic directorial movie is a huge mark in my books and I really appreciate everyone who had faith in me. Not only did I get to act with some of the most talented actors in the industry, I also got a chance to bring out the best in them through the lens. It was an amazing experience."
Uche Jombo ventured into the Nigerian movie industry in 1999 in the movie Visa to hell.  She has since gone to make a name for herself as a screenwriter, actor, producer and a director. 
Heaven on My Mind to hit cinemas nationwide come December 7th 2018.