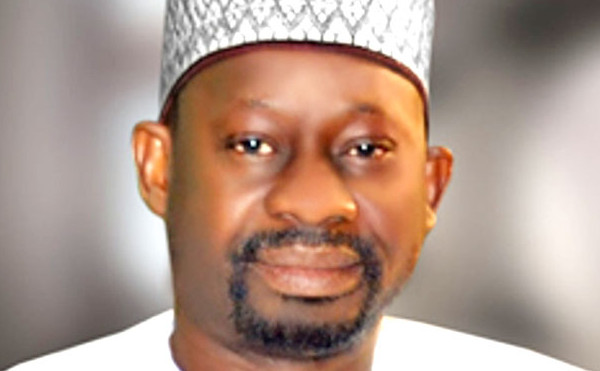 By Junaidu Usman Abubakar
I will like to start by making one thing clear, very clear, before some political zealots will read unwritten meanings into this piece. It's not that I care much; the least they will do is to term me a sycophant who wants to remain in the corridors of power after a change of government. I will rather be termed a sycophant than be known as an envious and a malicious human being – like these brothers who will go to any length to pull a man down and ensure he stays down.
I want to start by commending my boss and brother, Gombe state governor, Alhaji Ibrahim Hassan Dankwambo, Talban Gombe, who has faced insistent criticism and condemnations from these envious humans for sticking and fielding one man; the PDP gubernatorial candidate in Gombe state, Senator Bayero Usman Nafada.
It's unfortunate that these people think the biggest loser in the history of APC guber aspirations – a man who has never won an election in his entire life from councillorship to the office of the governor – can actually defeat someone like Senator Bayero Nafada, who in turn has never lost an election in his life, right from his day as a student.
Nafada was the only senatorial aspirant who won election in absentia in 2015 at the heat of it all. But because of their unfair ways of misdirecting the people and their sheer hatred and envy, they chose to believe that the APC had already won 2019 guber election in Gombe State. Wonders, they say, shall never end. It is worthy of note that his task as the APC flagbearer is more herculean than winning the general elections in Gombe State, not minding how history kept repeating itself on that desperate level. We all know that one of the best things Governor Dankwambo did is allowing a candidate capable of winning election and delivering good governance in Gombe State spring up, refusing to align with these hypocrites.
'Tsafi ma yana da iyaka', meaning, 'Even rituals have limits and an end. It's clearly an illusion for any man in Gombe State to compare Senator Nafada, a man who originated from Nafada Local Government of Gombe State, who has seven local govts in his axis, to a man who has no place other than the Gombe State metropolis, which is just an amalgamation of some local government areas in the state. Senator Nafada is from a reputable village in Gombe State. Sir, with all due respect, as an APC flagbearer, where is your village? Show me a man who has no village and I will show you a man with no origin.
Bringing Senator Bayero Nafada as the PDP candidate is one of the best things Talban Gombe and by extension, the people of Gombe North have ever bestowed on our dear state. 'Mun gode'. PDP is all about respecting the sharing formula. Therefore, it's not just for anyone to accuse Talban Gombe of not fielding someone from his place as a candidate after serving for eight years. What will it say for his integrity as a presidential aspirant if he clearly breaches the zoning formula?
Those clamouring for Sardaunan Gombe, Alhaji Jamilu Isiyaku Gwamna, are not only selfish but are also enemies of Governor Dankwambo, who by all means want to destroy him in return for all the good he has been doing to them, as well as annihilating all his rights to any elective office in his own state of Gombe. But we are sure history will not be kind to those that are agitating for the bad against the good done by Governor Dankwambo. Our prayers always are with those who stand for the interest of Gombe State without any personal vendetta.
*Junaidu Usman Abubakar is Senior Special Assistant on Press Affairs to Governor Dankwambo