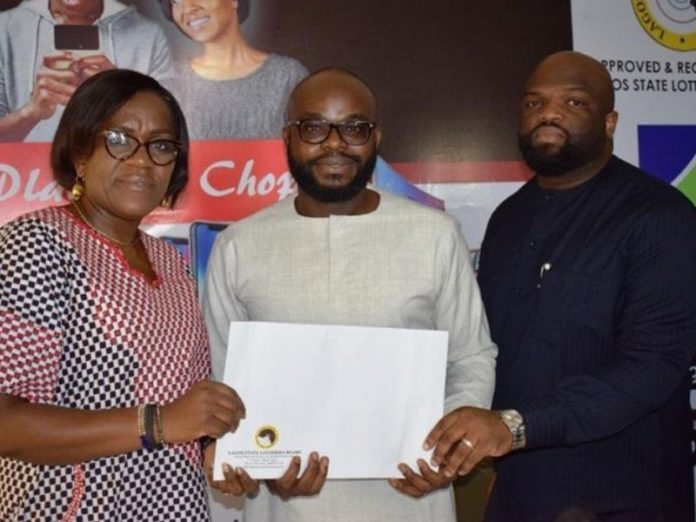 Emma Okonji
Following the approval by the Lagos State Lotteries Board for Koborise App Technologies Ltd to commence gaming activities in Nigeria, the firm, last week, launched an online consumer sales promotion platform, called Ekojara.
The Co-Founder/CEO of Ekojara, Mr. Hillary Nwaukor, who made this known to newsmen at a press briefing in Lagos, said the approval and launch were opportunities for the company to add value to millions of Nigerians in online gaming.
According to him, "Ekojara is a unique platform that gives users the opportunity to win big value items and cash with minimum risk of 0.20 per cent of the published value, which is a predetermined amount of money that any user pays for each ticket they purchase.
"For instance, if we publish a cash game of N10,000, each user that want to bid to win the prize will be required to play with 0.20 per cent of N10,000 which is equal to N20 Naira per chance."
After downloading app, the user is required to sign up, then top-up their wallets with minimum of N500 naira before taking a chance to play the advertised games," Nwaukor explained.
He further said the company was positioned to outsource the application to Fast Moving Consumer Goods (FMCGs) Companies in Nigeria and Online Brand Influencers – for general bonanza, giveaways and promotions driven by our innovative lottery application.
"Our trademarks and unique gaming application is fully copyrighted and registered with the Trademarks, Patents and Designs Registry, Commercial Law Department, and the Federal Ministry of Industry, Trade and Investment, Abuja," he said.
Speaking also, Co-Founder of the company, Olayemi Agbe-Davies explained that the game categories range from household electronics, smartphones, recharge cards, data plan, automobiles and cash.
"You may notice that we have real estate and automobile listed among the categories. Yes, we are a forward thinking organisation and believe that very soon 'players' can win houses and automobiles as rewards," Agbe-Davies.
"Players enter their dream numbers and submit within the odds of 01-99 into 5 unique boxes provided for a given Dream-bid category. Each submitted set of lucky numbers, generate a unique ticket entry. Numbers played can be generated by the players or by the system depending on the option the player wants.
"When the bid time elapses on a game, a draw will be carried out by the randomiser system and one ticket out of the lots of entry will emerge a winner for the advertised item. The draw system is transparent and void of human manipulation. The system is designed to entrench probity and accountability", Agbe-Davies explained.
Speaking at the event, the General Manager/Chief Executive Officer, Lagos State Lotteries Board, Mr. Seun Anibaba, who was represented by the Head, Legal Department of the lottery board, Mrs. Adebanke Ogunode, confirmed that Koborise had been authorised to commence online game in Lagos State.