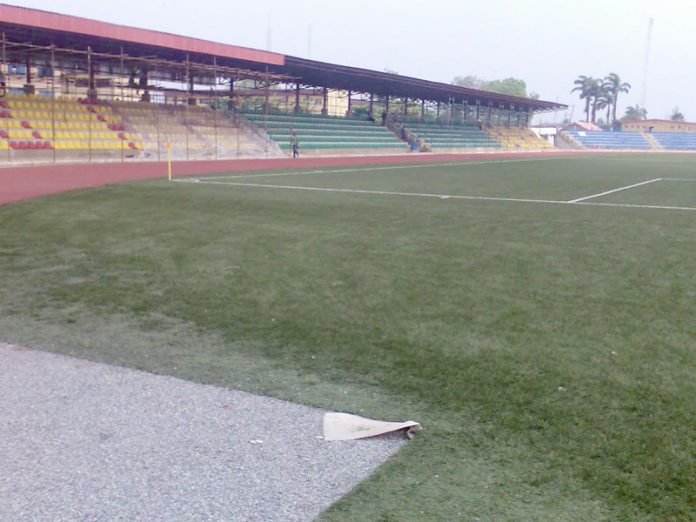 Organisers of the ongoing Higher Institution Football League (HIFL), PACE Sports and Entertainment Marketing, have announced that the final of the competition has been scheduled to hold at the Agege Stadium on November 3.
The second legs of both semi final matches are to take place next week in Ilorin and Ife respectively.
OAU Giants showed class at home against the UAM Tillers from Makurdi, as they defeated the visitors 5-3 in what could be described as one of the most exciting fixtures of the tournament.
UNILORIN Warriors on the other hand, secured a 1-0 first leg win at home against UNICAL Malabites.
Speaking at an interactive session in Lagos on Tuesday, a Director of PACE, Sola Fijabi, stressed that the final match was moved away from Teslim Balogun Stadium to Agege Stadium due to renovation work currently taking place at the Lagos State owned sports facility in Surulere.
"We had planned to use a bigger place like the Teslim Balogun Stadium but we believe that Agege will still suit our purpose especially because it is an arena endorsed by the Confederation of Africa Football (CAF) and the Nigeria Football Federation (NFF)," observed Fijabi.
He expressed happiness with the acceptance of HIFL by all institutions and students even in its first edition.
"The journey so far has been wonderful and we are happy with the support from our sponsors which made everything easy for us from one centre to the other," he added.
In the competition a total of 16 teams have played 26 matches with just four remaining.
A Director at Brooks and Blake, an arm of PACE Marketing, Taiwo Ogunwunmi, also showered praises on Green White Green, the technical outfit that began the programme with PACE as partners.
He added that the organisers have decided to 'amicably' part ways with GWG.
"Frankly, GWG started well with us but for the interest of the league we had to take that decision and along the line we could still evaluate and shake hands," he said.
He clarified the decision that led to the disqualification of UNIBEN Royals from the semi final stage of the competition.
"UNIBEN Royals fielded a player that was not licence to take part in the competition. They did that because they were banking on the fact that the said player, Ikechukwu Okoro carried a valid student Identity card of Uniben. But in line with the rules of the competition, the player was not cleared to have a valid licence. This was why OAU Giants protested and their protest was sustained. The MOC took that decision on morals and integrity grounds," stressed the PACE director.