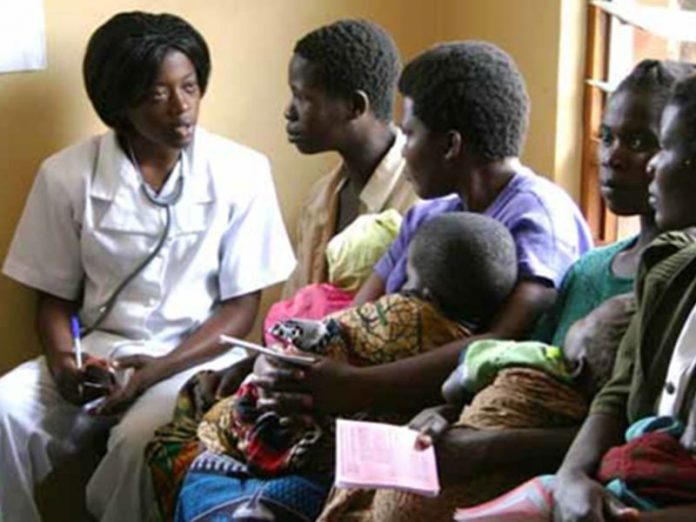 Ayodeji Ake
The Nigerian Society of Interventional Radiology (NISIR), has revealed that about 25 per cent of Nigerian women in their reproductive age are living with uterine fibroid unaware.
Stating this at the first Annual Scientific Meeting of NISIR in Lagos recently, themed 'Minimally Invasive Therapies, Benefitting Patients, Saving Lives', the President, NISIR, Prof. Ahmed Ahidjo, said uterine fibroid can be adequately treated with inclusive interventional radiology procedures.
He said women should access health facilities for diagnosis and treatment of the health condition, adding that with certain technologies, the issue can be addressed.
He said: "The NISIR, which was established in 2010, will continue to enhance the art and science of interventional radiology and research through educational, scientific, literary, advocacy, regulatory and professional activities.
"We want the government to intervene in providing medical services to Nigerians. We are all complaining of medical tourism, and most of those seeking for international medical attention also go for radiology intervention.
"Government should help assist in the establishment of a national centre of interventional radiology in Nigeria, which will serve as a training and service providing centre for the general population.
"There should be intervential radiology centre in each of the teaching hospital in all geopolitical zones because the burden is getting too much that the hospitals cant do the job alone without government intervention."
Member, Board of Trustee, NISIR, Prof. Abiodun Adeyinka, urged the government to consider a special budget for radiology and radiotherapy in the country.
He said: "The issues around us is enormous; we are very few in the country, equipments are expensive and we are poorly funded. We need to draw government attention to proper funding. Another thing is that government must train us. With that, we can build on human development."
Speaking on the essentiality of the organisation, the Chairman, Local Organisation Committee, NISIR Conference 2018, Dr. Ifeanyi Ukachukwu, said the society was setup to harness radiologists and solicit for facilities to stop Nigerians from medical tourism.
"Nigeria has the capacity for these services. The problem is not about manpower but equipments for treating patients. Patients can get better if they are treated with interventional radiology techniques.
"We want many doctors to know about this. For non-radiologists, we want them to cooperate with us by referring patients to us rather than referring them abroad," he said.