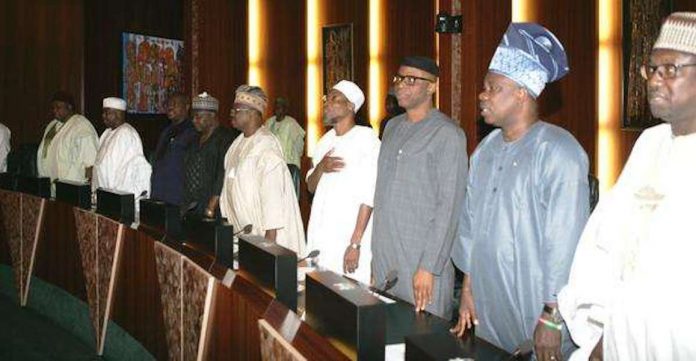 *As party moves to resolve primary election logjam
By Onyebuchi Ezeigbo in Abuja
Governors elected on the platform of the All Progressives Congress (APC) have said that the party would field candidates in 2019 elections in Zamfara State despite current challenges.
The Independent National Electoral Commission (INEC) had declared APC ineligible to field candidates for all elective positions in Zamfara State in 2019 based on its verdict that no credible party primary was held before the expiration of the October 7 deadline.
However, Imo state governor and chairman of APC Governors Forum, Rochas Okorocha, said it was not true that there were no primary elections held in Zamfara State.
Addressing journalists after a meeting of APC governors held Wednesday evening at the Imo State Governor's Lodge, Okorocha said the ruling party would ensure that its candidates were fielded in the 2019 elections.
He said: "You see, we are still having the challenges of internal democracy. The Zamfara State issue is what we are considering. There was primary elections in Zamfara State, no doubt about that, what we are considering is the outcome. It is wrong to say that there was no election but I think there were elections as bad as it was and that is what our NWC will be looking at to see how we can find a solution."
When asked whether the party would accept its fate not to field a candidate, Okorocha said,"definitely we will field candidates in Zamfara State."
The meeting was attended by governors of Niger, Kogi, Bauchi, Kano and Imo States.