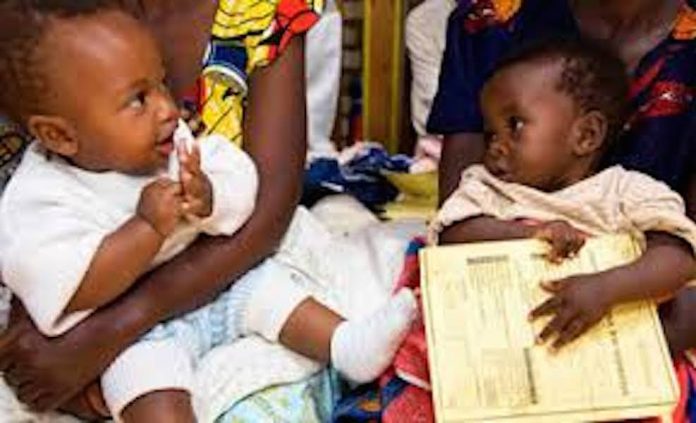 By David-Chyddy Eleke in Awka
The Performance Monitoring and Accountability 2020 has said that through data collection and information dissemination, the group has reduced the number of unwanted children in Anambra State.
Dr Elizabeth Omoluabi, the principal investigator of PMA 2020, described unwanted children as those conceived by mistake.
Omoluabi, who spoke at a one-day workshop for survey dissemination, said the number of unwanted children in the state has been drastically reduced by making relevant information available to women in both rural and urban areas of the state.
She said: "As you know, we started here in Anambra in 2016, and in three years, we have made significant improvement, which shows that the number of women that access contraceptives have moved from 16 to 18 per cent.
"We have reduced unintended birth drastically, and so the number of unwanted children in the state have reduced. From our data, Anambra has made a lot of progress, in health facilities today, women are making a choice of modern family method to use."
Omoluabi said that within three years of the group speaking to rural women, using trained hands from the state, result has shown that the people have started embrassing modern family planning methods, as against traditional methods and the withdrawal method, which she described as ineffective.
"When we started in 2016, we showed data that indicated that Anambra was not in good standing, but three years down, we have achieved a lot. Thank God for the Commissioner for Health, Dr Joe Akabuike, who saw these data and took it seriously," she said.
The survey dissemination workshop, which held in Awka, had in attendance the health commissioner and the state Director of the National Population Commission (NPC), Mr Joachin.
Joachin, during a short speech, said that part of the problem Nigeria has in development was lack of data, upon which planning could be made. He said NPC remained the only parastatal in the country that has the full data as it concerned population in Nigeria.
He called on groups to always seek accurate data before basing their statistics on them as so many groups churn out growth indices in the country, using inaccurate data.