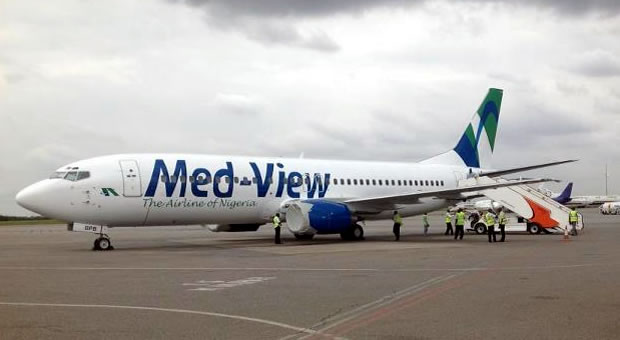 By Chinedu Eze
Nigeria's major carrier, Medview Airline may have sacked about 100 members of its staff after many months of lack of scheduled flight operations.
The sack, THISDAY gathered, was due to financial constraints, which the company has faced lately.
A source close to the airline told THISDAY that those affected include engineers, pilots and crew which constitute almost 40 percent of its work force. 
Reports also indicted that the airline served the dismissed staff their letter of disengagement last week Friday October 5, 2018.
The source also disclosed that disengaged staff were said to be owed six months salaries asides allowances before they were disengaged last week Friday. 
A part of the latter of disengagement reads "You would be reconsidered for employment when the situation improves'' 
The airline also requested that the disengaged staff to return all the company items in their possession including their uniforms and cabin shoes.
The source noted that the recent development cannot be unconnected with financial crisis the airline has battled with for a while now. 
Managing Director of the airline, Muneer Bankole said some of the speculations were not true, adding that workers of the airline never protested as some publications alleged.