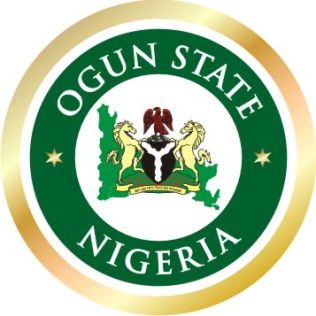 Seyi Olufade – Olowookere
I woke up on the morning of Wednesday October 3, 2018 to calls and messages from friends and family asking if I was safe. Some wanted to know if I was in Abeokuta because they had heard news of political unrest and disturbances. Some even thought I had been kidnapped because at some point I wasn't reachable. The current state in Ogun State is that of fear and insecurity.
Ogun State in the last 96 hours has been one of a desperate battle for power within the ruling All Progressive Congress (APC). Like in Lagos, on the one hand, is Abiodun Akinlade (AAA) backed by the incumbent Governor Ibikunle Amosun and on the other side is Dapo Abiodun allegedly supported by the Vice President and the APC NWC. In the flanks of the same battle are others like Bimbo Ashiru, Gbenga Kaka and Jimi Lawal.
It was rumoured months ago that the Vice President, Prof. Yemi Osinbajo, had requested the president to allow him to produce the next Governor of Ogun State. Months later, Dapo Abiodun, was said to have confronted Governor Amosun about his intention and he Amosun had told him the Governorship had been zoned to Ogun West. We are told that Dapo Abiodun left the meeting angrily, determined to go against his one-time political ally and bosom friend. The battle line had been drawn.
According to a statement credited to Senator Iyabo Anishulowo, the Vice President is supporting Dapo Abiodun because of "friendship", and because like Dapo, the VP is from the Remo part of Ogun State. As a distant mentee of the Vice President, a young Nigerian and the governorship candidate of the Alliance for Democracy in Ogun State, I will be quite disappointed if this is true. The Nigerian youth hold the Vice President in high esteem, and we believe he should be above board and far from this kind of desperate politics.
In the same piece credited to Senator Anishulowo, she said: "I feel very sad that after 42 years of existence of Ogun State Ogun West is still yet to produce a governor". The statement goes further to say "After a lot of work, we (referring to an elder's council) picked Hon. Abdulkadir Akinlade," i.e. AAA. I agree that Ogun West deserves to be allowed a fair shot at the Governorship of Ogun State. I also recall that in 1979, Ogun west was instrumental to the victory of Chief Bisi Onabanjo who is from Ogun East to become the first Civilian Governor of Ogun State. I am afraid I have to disagree with the "hand picking" of a candidate by "elders" who are APC elders which are not representative of Ogun West's eldership. We would not have the ongoing chaos and confusion if the APC in Ogun State followed democratic principles of free and fair processes.
The good news is that none of these players will win the general election of 2019. The people of Ogun State now know better. The young people and women of the state are tired of the unfair rotational arrangement among the same "old dogs" and their friends.
I believe Mr. Vice President is a gentleman with a good sense of judgment and objectivity. Sir, please help put a stop to the current nightmare being caused by your friend Dapo Abiodun to the innocent citizens of Ogun State. I am told Governor Ibikunle Amosun is like an Emperor. That is worrisome because I perceive him to be entirely different. Your Excellency sir, please let's be good students of history, it's a "zero-sum game" that will not work in APC's favour. You have done well in the past 8years….let the people determine who succeeds you and do not try to "impose your choice successor", sir. It is a project dead on arrival sir.
Olowookere is the Alliance for Democracy Governorship Candidate in Ogun State