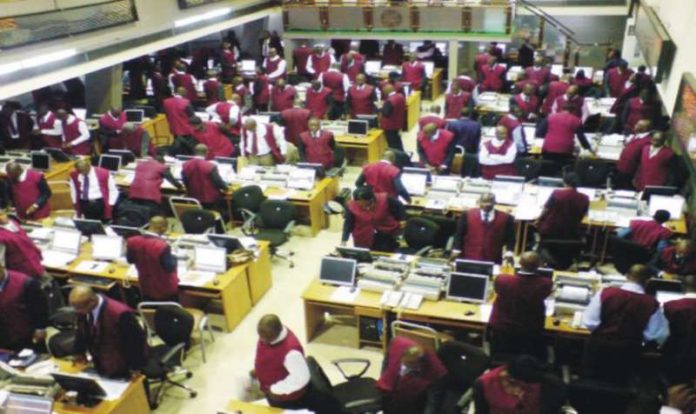 Goddy Egene
The Nigerian Stock Exchange (NSE) has suspended trading on six companies not filling their accounts in accordance with the post-listing requirements of the exchange.
The companies are: DN Tyre & Rubber Plc, FTN Cocoa Processing Plc, International Energy Insurance Plc, Thomas Wyatt Nigeria Plc, Union Dicon Salt Plc and Unic Diversified Holdings Plc
According to the NSE, " pursuant to Rule 3.1, Rules for Filing of Accounts and Treatment of Default Filing, Rulebook of The Exchange , which provides that if an issuer fails to file the relevant accounts by the expiration of the cure period, the exchange will: send to the issuer a second filing deficiency notification within two business days after the end of the cure period; suspend trading in the issuer's securities and notify the Securities and Exchange Commission (SEC) and the market within 24 hours of the suspension, trading in the shares of the companies six companies have been suspended effective Monday, 8 October."
The exchange said in accordance with the rules set forth above, the suspension of the above listed companies will only be lifted upon the submission of the relevant accounts and provided the exchange is satisfied that the accounts comply with all applicable rules of the exchange.
Meanwhile, bargain hunting in the shares of bellwether stocks made the equities market to open the week on a positive note yesterday. Consequently, the Nigerian Stock Exchange (NSE) All-Share Index appreciated by 0.19 per cent to close higher at 32,444.96, while market capitalisation ended higher at N18.8 trillion.
Sixteen stocks appreciated compared with 11 that depreciated. Unity Bank Plc led the price gainers with 9.0 per cent, while John Holt Plc led the price losers with 9.4 per cent.
However, activity level, weakened as volume and value traded declined by 27.6 per cent and 9.9 per cent respectively to 120.7 million shares and N1.3 billion. Top traded stocks by volume were Guaranty Trust Bank (21.6 million shares), FCMB Holdings Plc (21.4 million shares), and NEM Insurance Plc (11.2 million shares). Top traded stocks by value were GTBank (N788.6 million), Zenith Bank Plc (N125.8 million) and Nestle Nigeria Plc (N67.7 million).
Analysts at Meristem Securities Limited said bargain hunting activities on counters which lost in the past week pulled the market to the green zone.
"Significant gains in the banking sector on counters like Zenith Bank Plc and Stanbic IBTC Holdings Plc amongst others in the insurance space strengthened the performance. This performance is expected to be sustained this week, with large cap stocks like Dangote Cement driving the market," they said.