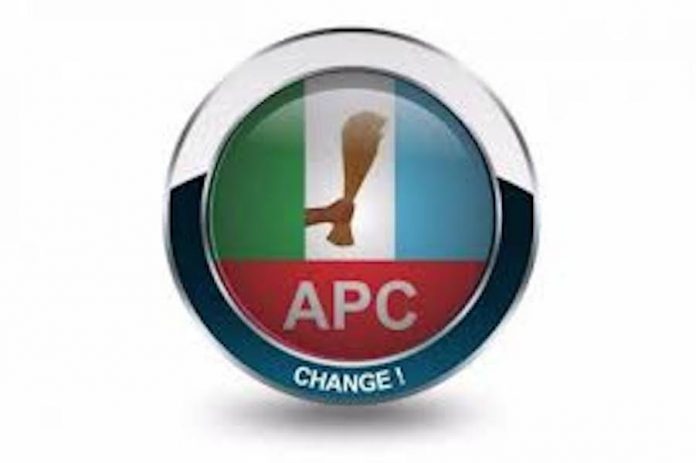 By Shola Oyeyipo in Abuja
Four senatorial aspirants in Delta South sentatorial district have alleged foul play on the part of the leadership of the ruling All Progressive Congress (APC) over their exclusion from the party's primary.
Describing the Delta South APC senatorial primary as unacceptable in a press statement Tuesday, the quartet of Temisan Omatseye, High Chief Michael Johnny, Evans Omatsoguwa, and AVM Omatsola Okorodudu (rtd) claimed that no reason was given for exempting them from the process whereas they met all the requirements.
Calling on the APC leadership, including President Muhammadu Buhari to quickly address the issue in the interest of justice and fairness, the aggrieved members who said they paid the sum of N7million each being the cost for the Expression of Interest and Nomination forms, noted that they went through so much to be ignored by the ruling party.
"We, the undersigned, paid the seven million naira being cost of expression of interest and nomination forms to contest for the Delta South senatorial district and would like to draw the attention of the President, Federal Republic of Nigeria, members of the APC worldwide and Nigerians at large to the unfortunate incident that is happening in our party, most especially as it relates to the recently conducted scam called senatorial primary that took place in Oleh, Delta State.
"We were all invited for screening at Abuja and were all screened by the team appointed by the NWC and chaired by former Senate President Ken Nnamani on Friday, September 21, 2018 at the Ladi Kwali Hall, Sheraton Hotel, Abuja. Based on the oral discussion during the screening process we were informed that our certificates to confirm us as being cleared to contest for the primaries will be forwarded to us before the conduct of the primaries.
"There was no further communication from the APC National Headquarters to all the undersigned and based on this we proceeded to the election venue on October 2, 2018. While at the venue we were informed that a publication had been released by the APC that only one person had been cleared to contest the primary election and that we the remaining four contestants had been technically disqualified.
"Prior to the publication being made, all aspirants had made efforts to mobilise all statutory delegates from the eight local governments consisting of Bomadi, Burutu, Isoko South, Isoko North, Patani, Warri South, Warri South-west, Warri North and all the 87 wards that make up the Delta South senatorial district to Oleh being the senatorial zone headquarters. Meanwhile, the only the cleared candidate had inundated the social media with claims of him being unopposed, a claim that is false as neither the delegates nor the other four aspirants got together to endorse him in any form," the affected aspirants lamented.