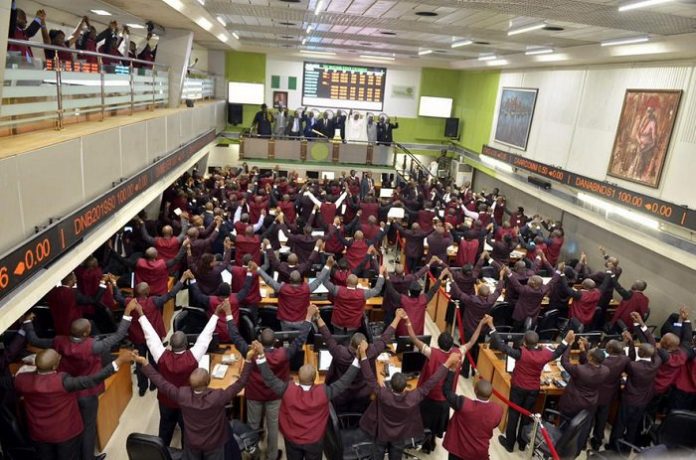 By Goddy Egene
The two-day 22nd annual conference of the Chartered Institute of Stockbrokers (CIS) held last week in Lagos afforded leading policy makers, economic experts, analysts and financiers the platform to discuss and proffer ways to move the   economy forward. They agreed that government needs to correct some in national economic policies and declared that the capital market must be used as the main driver of economic agenda.
 The noted that government should provide enabling environment to deepen domestic capital formation as well as incentives to encourage companies and Nigerians to participate in the domestic stock market.
For instance, Statistician General of the Federation and Chief Executive Officer, National Bureau of Statistics (NBS), Dr. Yemi Kale, said there is a symbiotic relationship between economic growth and capital market development.
According to him, the government should provide incentives for broader participation in the stock market and deploy its policies to support the development of local institutional investors.
He said a more efficient capital market would have positive effects on corporate performance and the overall economy through reduced costs of operations, domestic access to infrastructure financing, positive effect on aggregate supply, broad-based growth and improved liquidity.
Kale,  said  while the Economic Recovery and Growth Plan (ERGP) is a prudent policy response for economic recovery and misalignments in the long run, there is need to ensure coherence, continuity, commitment and consistency in government policies and implementation to ensure long-term sustainable growth and development.
On his part, Chairman, Lafarge Africa Plc and Chief Executive Officer, Chapel Hill Denham, Mr. Bolaji Balogun, said that Nigeria has several opportunities to use the markets to achieve all of its key objectives and lift its economy to sustained growth.
He noted that capital markets, in the right hands, can be the 'strategic weapon' for sustainable growth as the capital markets can finance Nigeria's infrastructure, housing, create jobs and alleviate poverty.
According to him, all of Nigeria's challenges, which represent significant opportunities, have capital markets solutions as the market can be used to finance and invest in developing physical and social infrastructure, housing and real estate.
"Infrastructure will ignite Nigeria's agriculture and mining, transforming them into big export earners. Infrastructure attracts investments and it is these investments that create jobs. Infrastructure lifts living standards – education, health and these activities will in turn deepen capital markets and improve governance and increase transparency. Ultimately, all of Nigeria and its key stakeholders win," Balogun said.
He outlined that government should make policies that ensure that all government-owned companies issue bonds for financing and all government-assisted funding and intervention should be issued in bond or investment notes that can be listed on the stock market.
Balogun added that government should make a policy that ensures that any company receiving government concessions or subsidies must issue its initial public offering not later than three years.
He urged government to privatise all major government-owned assets and list such emergent companies on the stock market.
Also speaking, Chairman, Association of Stockbroking Houses of Nigeria (ASHON), Chief Patrick Ezeagu, said that government should use the capital market to drive its infrastructural development.
"The provision of infrastructure is key, but the financing should be driven by the private sector. There should be Public Private Partnership (PPP) in this key infrastructure so that government can pay more attention to the provision of enabling environment that will drive investment and production," Ezeagu said.
He urged the government to pay attention to policies that will transform the economy faster noting that allowing the Securities and Exchange Commission (SEC), a key government agency that regulates the capital market, to be without substantive Director General and board does not indicate seriousness about the capital market.
 President, Chartered Institute of Stockbrokers (CIS), Mr. Adedapo Adekoje,  said stockbrokers have a common agenda to ensure the development of a strong and robust economy, especially from the perspective of the financial services sector.
 According to him, despite the successes of the institute in its primary responsibility of training and certifying practitioners in the capital market, the Institute has always made it a cardinal responsibility to bring its rich intellectual resources to bear and serve as a strong advocacy platform to guide policy makers at all levels of government and the organised private sector.