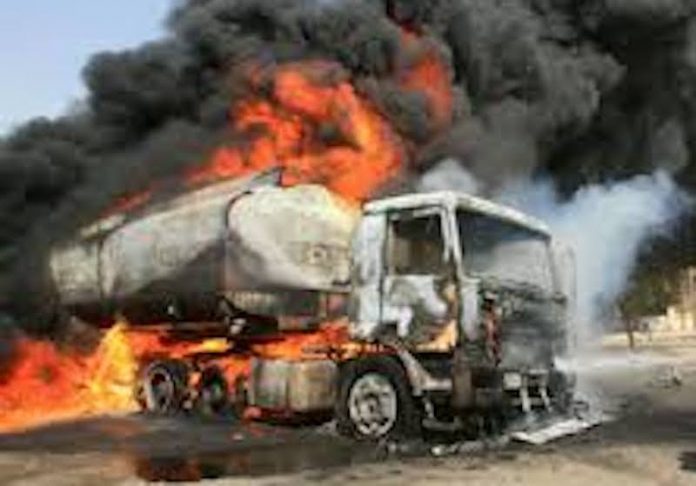 The rate of tanker explosions on Nigerian roads has reached a disturbing peak as it has become a regular anti-social feature. Days ago, a petrol tanker spilled its content along the Lagos-Badagry road between Barracks and Onireke in Ojo Local Government area of Lagos in the early hours of Tuesday, causing a major fire outbreak that claimed many lives and consumed several vehicles.
Sometime in July, a huge tanker explosion on the popular Otedola Bridge, Ibadan expressway, claimed a lot of lives with over fifty vehicles burnt. Indeed, that misfortune went down in Nigeria's history as one of the worse multi-vehicular accidents in over 18 years.
And barely 24 hour after the Otedola Bridge incidence, another fuel tanker accident occurred on the Abuja Suleja expressway. The fully loaded oil tanker had a head on collision with another truck, leading to an instant explosion. Early last month, at least 35 people were killed and hundreds injured when a gas tanker exploded in Nasarawa State.
However, the spate of occurrence has shown that this is beyond mere accidents. There is a factor of poor regulation and administration of this road menace. This is why government must take the assignment of keeping the roads safe of such dangers seriously. Concerned agencies and authorities must be challenged to stem the tide. Accidents maybe inevitable, the rate of human errors must be maximally eliminated.